Well, 15 years on Armorama and I've never done a blog so here goes. I'm always too focused on my builds to think to stop and take photos or remember to explain what I'm doing but I suppose I'll try it. I have a penchant for military ambulances and I needed something for the AMPS Major Conversion Category so I pulled these kits from the stash. I will be building the Steyr Type 1500A Kfz. 31 Ambulance. I have the Tamiya Steyr #35225, the Leadwarrior conversion kit # 35025, the full Voyager PE set # 35390, MJ Miniatures 3D printed tool clasps, Accurate Armor red cross decals, and Archer Fine Transfer vehicle markings. I know it's a lot of stuff, but I really wanted to do it up right. Here's a couple of shots of the real thing: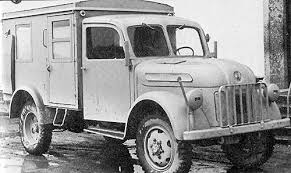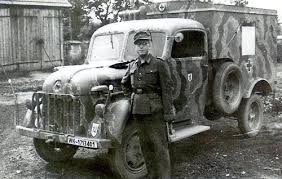 Here's the kits:

And here's all the parts we'll be dealing with:
A closer look at the Leadwarrior resin kit. The resin is well cast, with hardly any open bubbles to fill. The parts look great, but time will tell if they fit together!
The MJ Miniatures 3D printed tool clasps. These are absolutely beautiful, fine little pieces and I will never in my life assemble a PE tool clasp again. But they are delicate and a bitch to cut off. Too fine to use a razor saw, you have to score them off, which takes some time, and do it inside a baggie, because the last score launches them ballistically. My breakage rate has been around 30% but I still think they're worth it.
Day1 was mostly enjoyable with the assembly of most of the Tamiya components of the model, removal of parts that will be replaced by PE, and installing the grills. The hood is just dry fit. Watched "A Bridge Too Far" today, too.