My lockdown project was a resurrection of a project started at least 15 years ago. At that time I was looking for a quick project and I found some plans for an LCT(5). I built it and it was very successful proving a good maneuverable boat and easy to build from scratch. I then started an LCT(4). This got part way through but in its first trials on the water were a failure and it got put to one side. My son wanted a landing craft as well so we started an LCG(L)4 for him, but then we couldn't find guns at 1/72 scale and that project stopped. Then I dropped out of boats for 15 years.
Last year I decided to pick up the LCT(4) and finish it.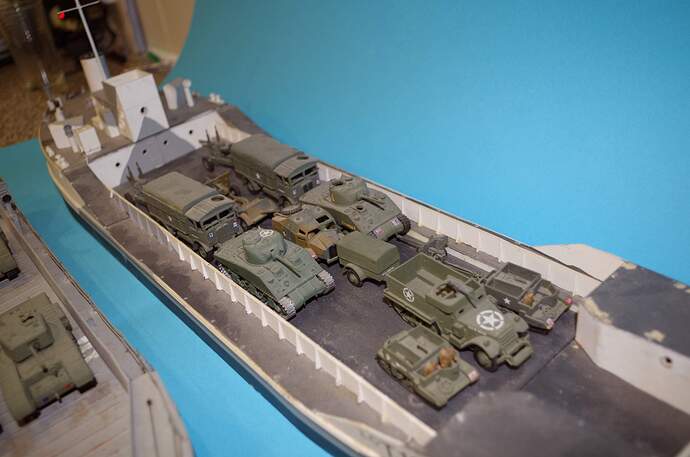 LCT(4) with deck load. She had had railings but I removed them because they didn't look right.
LCT(5) in front looking a little war weary, and LCT(4) behind. Photo 2014 and they looked much the same early this year.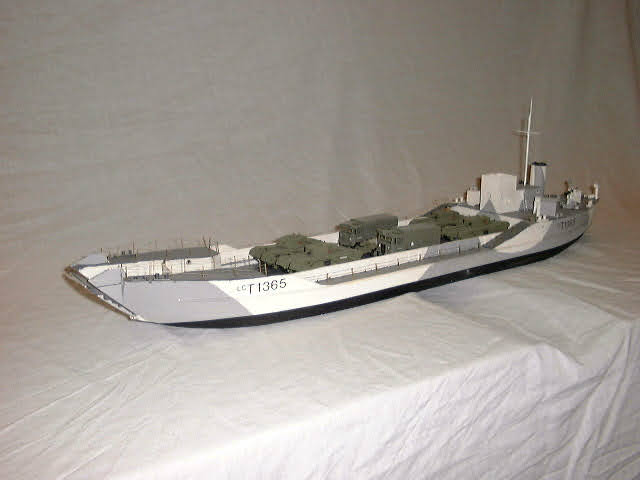 LCT(4) just before work stopped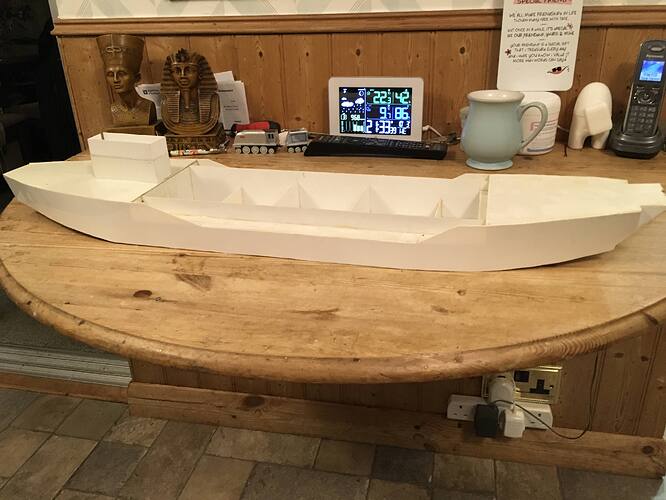 LCG(L)4 taken earlier this year but as she was when the build stopped