So I always thought that the thread highlighting new kits that everyone bought or received was a great idea. It brought attention to kits that some builders may not be aware of. With that in mind I hope this is acceptable.
I will start, over the past couple of weeks the postman has brought my recent acquisitions with a primary focus on IJN Cruisers -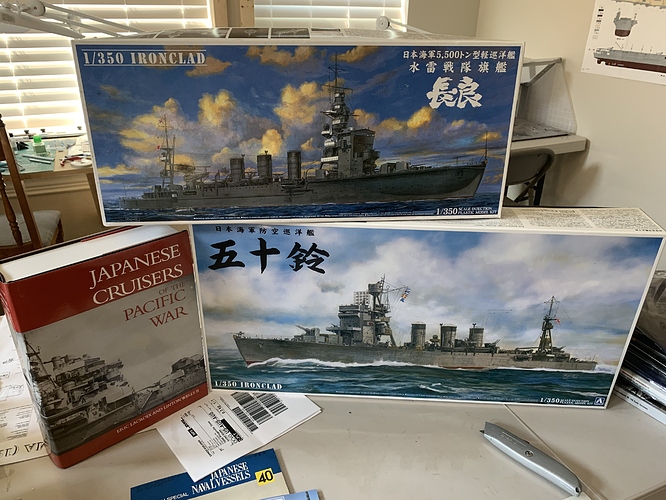 The top kit is the Aoshima 1/350 IJN light Cruiser Nagara and the botom is the Aoshima 1/350 IJN Light Cruiser Isuzu
What is not pictures is the IJN Heavy Cruiser Maya - yes I built it before but it was destroyed in a move - now that I am permanent it is a great time to rebuild.
I hope this thread keeps going.
Dave