After a lot of pondering I have decided to go with ICM's 1/350 SMS Konig who currently resides at the bottom of Scapa Flow.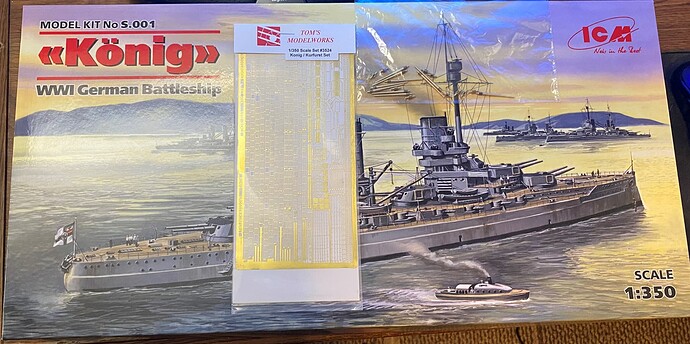 I had originally planned to build her for the burning coal campaign but that unfortunately didn't happen. 2021 was a bit of a bugger for me when it came to ship building. I got as far as cleaning up the mold lines on the bottom of the hull and that was it.
I have a basic set of PE for her and turned brass barrels for the main battery of 30.5cm guns. I have 2 IFV's in the paint shop and a half built LCS on the desk. Once they are done and the slip ways are cleared I will get cracking on her.