LZ Models (35201) 1/35 German Water Crane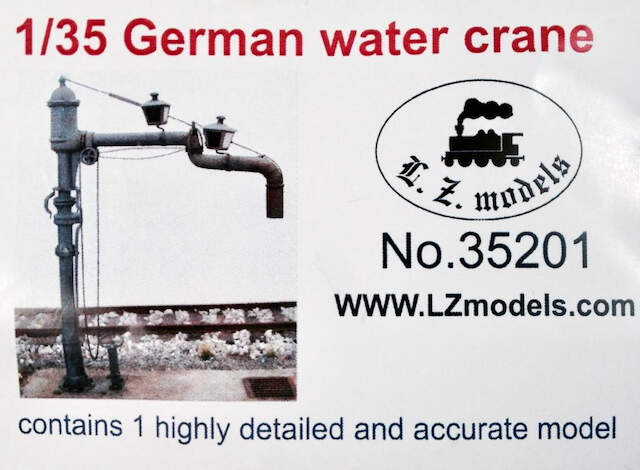 …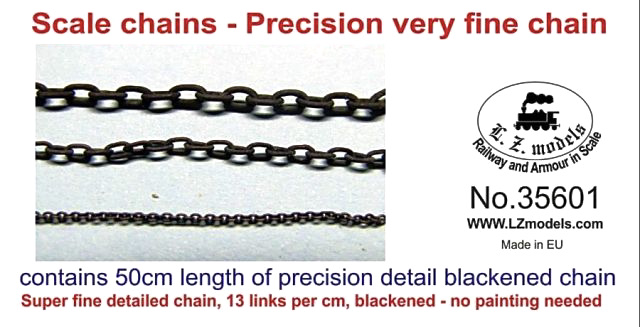 Hi guys, Thought I'd share this simple little build from the past. Thank's for having a look!
As a former model railroader, I've always had a fascination for water towers. So in 2014, when I saw the LZ Models offering, I thought this might be a good first-time full resin kit experience for me. The kit was very enjoyable despite a learning-curve associated with using CA to completely assemble a model kit for my first time.

Being new to using CA, I found that gluing and holding the turnbuckle/wire assemblies together provided quite the challenge for this newbie.
There was just something about the chain hanging so loosely over the pulley — just falls off too easily. So I fashioned a wheel cage out of paper card to keep it from jumping the groove.

Once everything held-together, I rattled a can of Tamiya (87064) Fine Grey Surface Primer.
Here's the finished model.
Aftermarket:
LZ Models, (65601) Precision Very Fine Chain
Paint Callouts:
• Primer: Tamiya (87064) Fine Grey Surface Primer (rattle-can)
• Base Color: Vallejo Base Grey (71.097)
• End Spout: Vallejo Chocolate (70.872)
• Hand Wheel: Vallejo Scarlet (70.817)
Cheers!


—mike
PS: I just realized, there's no chain in the final photos. I'll need to update these really old poor quality images at some stage.