That's because this isn't an M2, but an M7 BFIST. Where a normal Bradley has the TOW launcher, this vehicle has a suite of target aquisition equipment.
Yes, it is an M7A3 BFIST.
Thanks for the info,That would make for a nice conversion i think
Yes, it does.
There is now a 3D printed targeting head from Model-Monkey to make the conversion easier.
i just found that now!!How is the quality of the conversion,I was thinking on getting the Kinetic kit for it.
The Model-Monkey targeting box is very nice. I assisted in its design and have one for another build. The sand one was for a customer. The camo one above is the Orochi M3A3 (origin of Kinetic kit) , so you will be good. Here is my build review of the Orochi M3A3 for some tips. I swapped out the TOW box for the Targeting box after the review.
https://archive.armorama.com/review/11172/
You will also have to extend the rear light guards to make room for the extra antenna mounts and fab up a cable reel holder for the right side rear stowage box.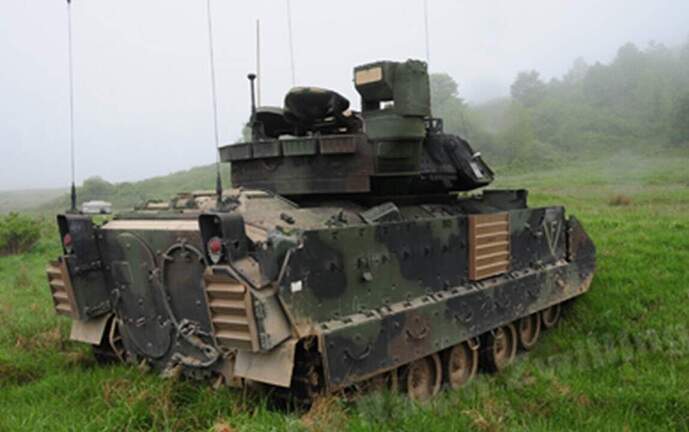 M7A2 BFIST, but same setup, a little easier to see.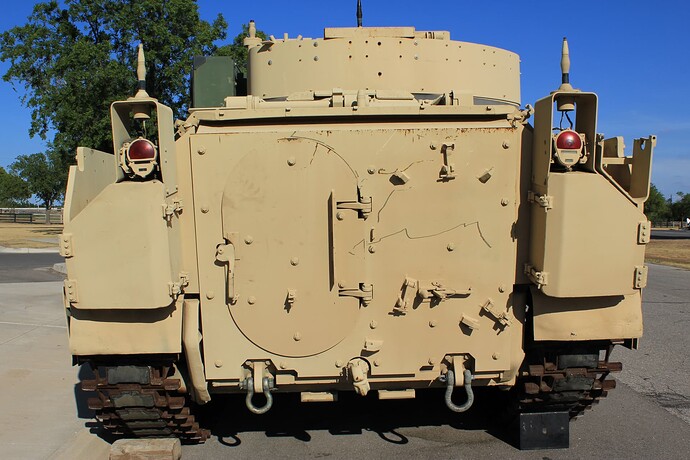 Okay; this peaks my interest.