Here's my attempt at creating a reference page for the M60 Series of Battle tanks.
Ahem…
The M60 series of battle tanks, Tank, Combat, Full Tracked: 105-mm Gun, M60 and their variants were a second-generation of main battle tanks used by the US army and US Marine Corps as a direct replacement for the M48 "Patton" Tank.
The tank was originally introduced in 1959 and build by Chrysler Defense, then later by the Detroit Arsenal Plant. It reached full production in 1960 and surprisingly enough, the tank itself never saw action during the Vietnam War, though variants like the M88 recovery vehicle and the M728 Combat Engineer Vehicle were sent to Vietnam. The first real combat used of the M60 was during the 1973 Yom Kippur War, where the Israeli Army used it against the Soviet manufactured T-62 tank.
A total of 15,000 M60 variants were produced, and it serves with 27 nations, many who still operate the tank.
Original design M60 with the rounded turret. Colloquially known as a "Slick".
M60A1 with the extended turret.
USMC M60A1 RISE (P) equipped with Explosive Reactive Armor (ERA) plates.
A rare variant of the M60; the M60A2 "Starship", which saw only limited use in the US Army.
M60A3 with the TTS and thermal-sleeved main gun.
Other variants of the M60 tank include the M88A2 Hercules ARV, the M728 CEV and the M60 AVLB.
M88A2 Hercules HRV.
M728 CEV.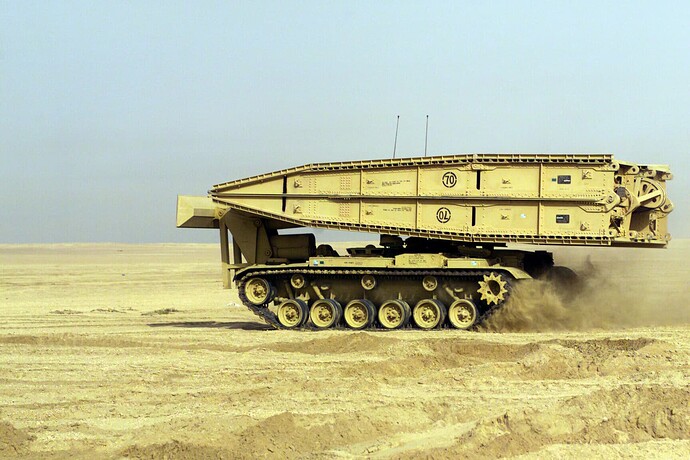 M60 AVLB.
Another rare variant is the turret-less M60 "Panther" Mine-Cleaing vehicle,
I invite all our members to share their unique insight into modeling this venerable piece of armored warfare history. Including all your builds and your personal experience inside the turret of this tank. Please correct me if some of the info I post is inaccurate and I will make the according corrections.