Available from SprueBrothers M60A3 with dozer blade.
Does it come with all the correct parts and plumbing for the blade?
Ken
Ditto, ordered mine from sprue brothers this morning
it looks great but Dread to think about how many parts are in it.
Could be, but has anyone built it yet ?? Curious
I too ordered one from SB, should have it tomorrow. But having just finished construction on a Takom M60A1, I jumped right on it. The Takom kit was a good build and I like it over the AFV Club kit for several reasons. The Takom kit has fixed suspension. I hate these torsion bars and movable parts. Never use them. The casting texture was way overdone on the AFV Club kit. Takom is fine. The engine deck is molded as one piece, compared to the ten separate doors and two dozen individual lift rings on the AFV kit. The turret bustle went together much better. Takom gives you a forming jig for the PE bustle mesh which was very helpful.The AFV Club kit builds into a nice model, just overly complicated in my opinion.
Thanks for the comparison Kevin.very useful information. I now have 2 or three each of the M60 series from both companies. Can't wait to dive in !
Not my build, photos posted on FB group. Takom M60A3 kit
Yeah saw that too. Might have to get some after market tracks
Can they be adjusted? Get the "little joe" out, string and two end connectors?
I used the Takom CM-11 lower hull and T142 tracks (same as their M60 kits) on my M60 AVLB a couple years ago. The tracks fit fine and were not loose at all.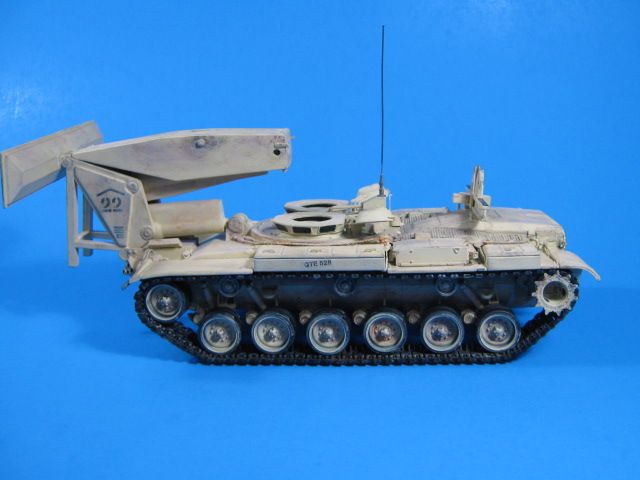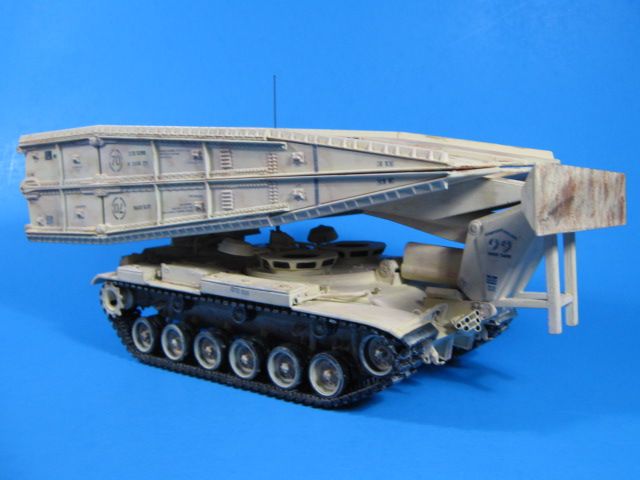 So those are the one piece rubber tracks Gino?
Great job on that btw, I remember that build!
Yes, the same one-piece rubber band tracks that connect using a metal pin.
Oh really ? Didn't know about the metal pin.
Can the idler wheels be adjusted on these kits?
mantra in my head I don't need another M60, I don't need another M60, I don't need another M60…