Hey guys,
I was searching for commercial Big Rigs used by the US Military and came across a couple of photographs of the M915A3 Freightliner. Searching the net further I found a couple of interesting pics…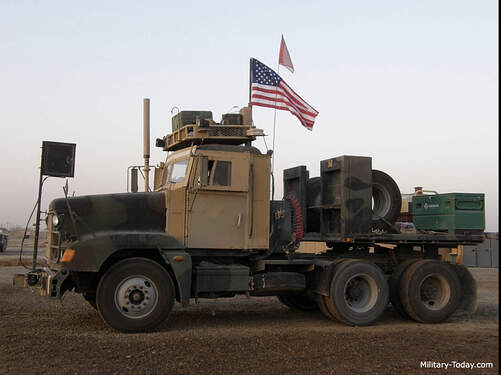 My question to y'all is what kind of setup in this? Looks like part of a trailer, since it's sitting on the 5 wheel coupling. What has me confused is the section of this trailer is not sticking out far enough to be part of a lowboy or step deck trailer. So, what happen here and what would be the purpose/benefit of this setup?
Also, does anyone know if these are just off the assembly line standard Freightliner day cabs with CPK? TIA.
Mike
PS: photo credits Military-Today.com