Hi all, I felt lucky to find a FIST-V conversion as I like the vehicle. Then I read the reviews!
Searching again I found Academy's old kit, lost it in an auction but eventually ordered one, for around $150C with shipping.
Then, feeling I hadnt done the hobby-fund enough damage, I ordered the Eduard PE set for it. Now we're up around the $200C mark and it's all on its way.
Then I saw this;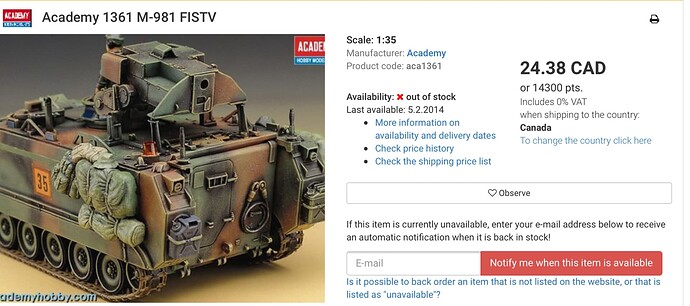 See what I mean? But hey, keep on modeling!