Coming together great Bert
Great job Bert. However the pedestal mount for the roof MG should be in the middle of the turret and not in front of the commander's cupola.
Olivier
Thanks! I will move the MG.
Interesting. Thanks for sharing.
Here is another one shared with Armorama by Pierre Delattre.
AMX 50 BLOG
Olivier
Starting to look a little like a SPAD. Wing is in place, now I just have to start pulling the rigging.

All the messy details so far are at Revell 1/72 SPAD XIII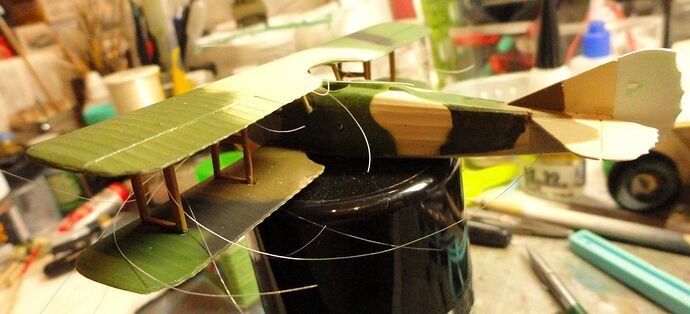 Oh and all the little details I forgot to do…

A little late to the party, but I'm in with a Mirage 2000 from Op. Daguet (Desert Storm).
Just waiting from the kit and decals to arrive.
Hello all !
It's my very first post here so please excuse my newbee attitude if I don't follow some rules …
Would a 1/35 Meng AMX 30 b with some addons be ok ?
First welcome to the site. While not the manager of the campaign, the AMX was French so is would think add ons are ok if that's what on the vehicle regardless of end user nation, ie no what if's. Aftermarket modeling parts should be ok too.
Thanks for your welcome !
By addons I was speaking of Masterclub metal tracks, Aber metal barrels, and Blast update and stowage resin set.

Yes, that's all fine. It just needs to be made in France.
Fine ! So consider I'm in.
Mark, that is some serious rigging in that scale. Looking forward to see more
This rigging always scared me. Hopefully yours will turn nicely.
Olivier
I'm taking the Made in France theme quite literally with my choice of the Heller Mirage F1C.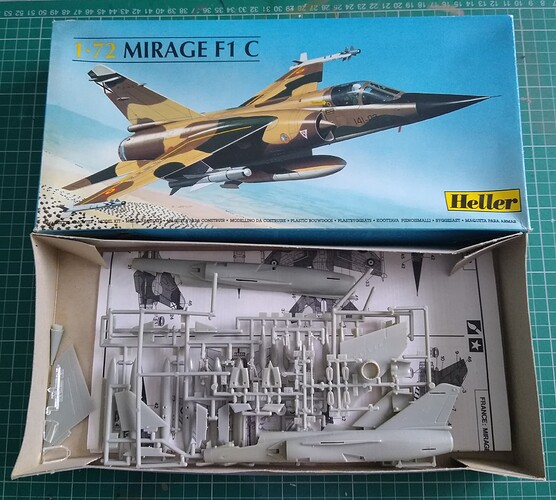 Looking in my decal spares for something else, I found an almost complete set from the Revell F1. Got these in an envelope full of spares from a mate on Facebook, who was looking to offload them when he moved house. They look a lot nicer and more comprehensive than the original kits sheet. And I do like the Tigermeet scheme!
Hoping to make a start this afternoon.
French origine airplane, in French service, the kit being made by a French brand… like you said, can't get any Frencher than that …
Unless you wear one of these while building it: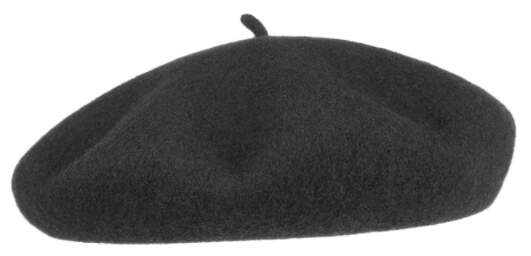 Afraid I don't have a beret! But I do like a baguette.
Made a quick start today. Cleaned up the fuselage, cockpit parts and put a base coat of dark grey down.
The kit is lacking a joystick, so I'll have to look in my spares to see if I have anything suitable.
Besides from that little addition and a change of decals, I'm going for a straight OOB. It's a simple stash reduction build.
Hi mates,
count me in, too. The choices are at the moment
Mirage III (2 in stash), Super Mystere or Rafale M.
Decisions, decisions…
Peter
Glad you could join.
Some very cool choices there. Don't want to influence your decision, but would be interested to see a Super Mystere built.