Hello all. I am building the Mini-art T-54-3 interior kit for the Miniart campaign. I am setting up a build log to detail the progress and pose questions as i am not as familiar with Soviet Cold War armor. A serious amount of plastic in this bad boy, 1045 parts in all.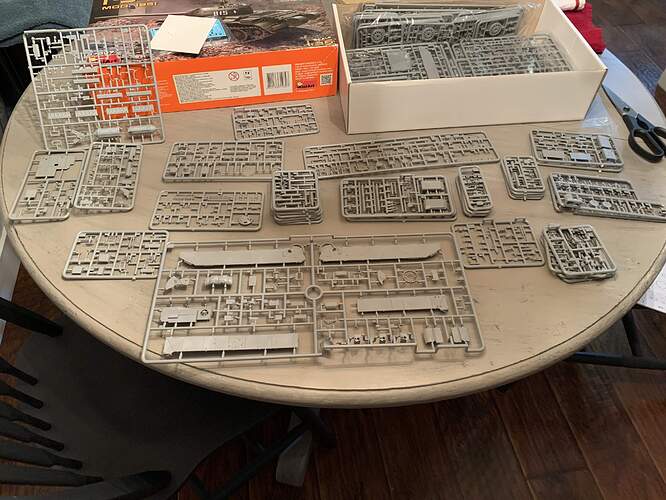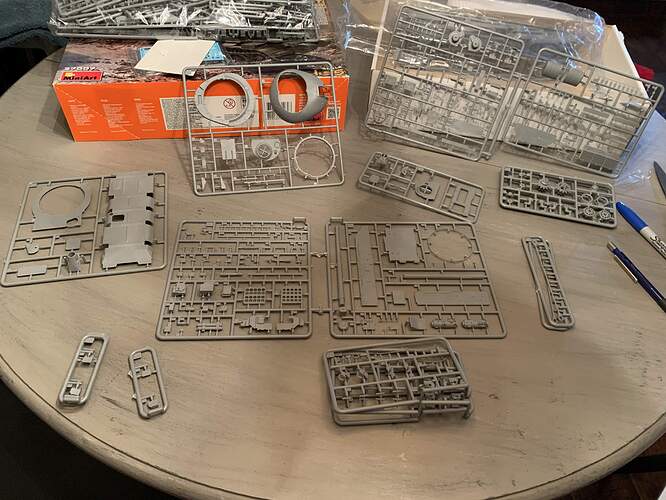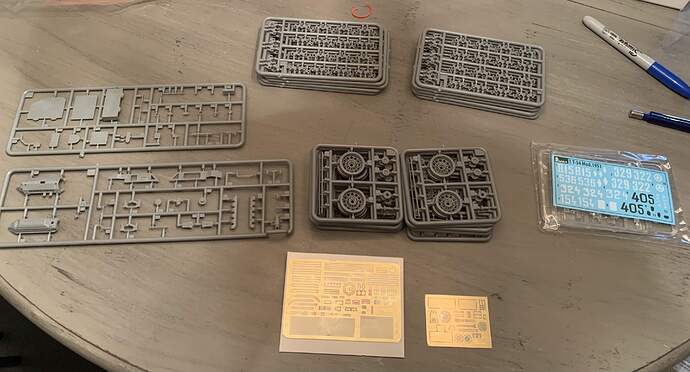 Going to start on the engine tomorrow!
First couple question I had. What was the interior color of the T-54-3, the instruction seems to call out white in some spots and a light blue grey in others.
The kit also comes with tons for ammo, some long projectile and some stubby. I think I have identified them as UF-412 HE 100 mm projectile, and the UBR-412 AP 100mm projectile. I was wondering what color they should be?