I'm trying to figure out the story on this one. Did the AA turret get blown off and land in a tree, then some kids built a ladder to climb up and check it out?
Or someone tried to see if the guns on that ZU-23 could be salvaged…
An Strv 122 First I've Seen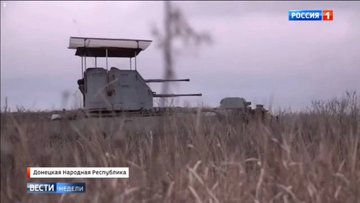 Don't you mean 'Russian alight'?