I've been sitting on this one for a while now. It's a build using parts from the following kits:
1970 Tamiya "White Box" M60A1.
1992 Tamiya USMC M60A1 ERA
Academy M60A1 "Magach 6B Gal Batash"
Originally; the kit was going to be for me to practice painting camouflage patterns; so I built the turret to practice thf old MERDC "Winter Verdant" pattern common to armored vehicles stationed in Europe during the Cold War era.
Eventually, I decided to fully build it as an A3 TTS assigned to the 11th ACR "Blackhorse".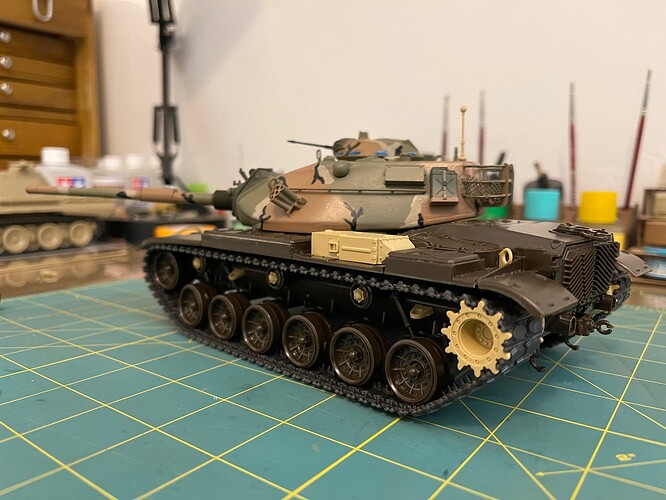 The hull is from the original 1970s kit, while the turret and elements in the hull are from the 1992 kit and the road wheels are from the Magach kit.
Fully painted in Tamiya TS-5 OD Green and will finish the MERDC camo with Tamiya acrylics.
More to come.