Hi, after unsuccessful attempts to print some weapons downloaded from the net, I decided to start designing them myself
First is the WW2 Thompson M1A1, I though is the simplest design to start with, it is with the longer 30rounds magazine. I will make 3D print tomorrow.
I hope you will like it.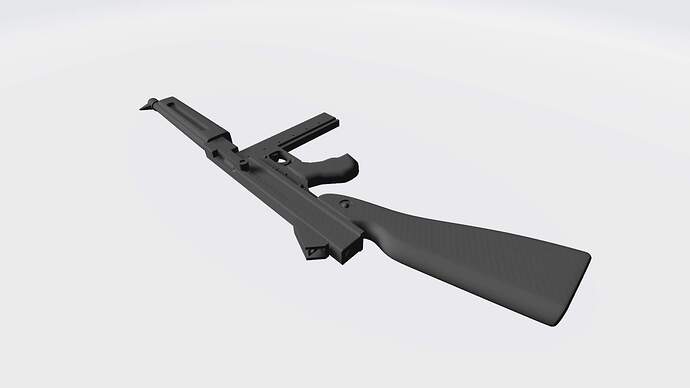 Cheers!