I am having a problem trying to find a figure that will work with the Ukraine war dio I am building.
I had envisioned a farmer hooking up the tow cables from the BMP to the tractor, but can't find any figure that seems to work.
I have found this modern Eastern European farmer, but he is just standing there doing nothing.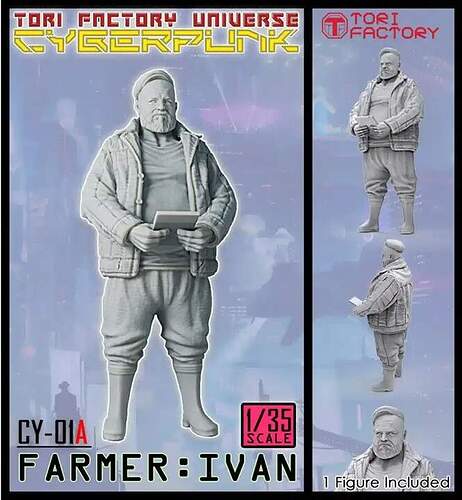 It seems most farmer figures are either doing nothing or waving, or are obviously in WWII-era clothing, not modern. Does anyone have any other ideas before I start hacking up figures to make what I am thinking about?