Kinetic has reissued their M3A3 Bradley CFV with more appropriate Big Foot (single square pad) tracks. I'm not sure what else (if anything) is new/updated, but Scalemates says it has new parts.
This is a welcomed addition to the Bradley stable. Hopefully they will come out with more versions in the future.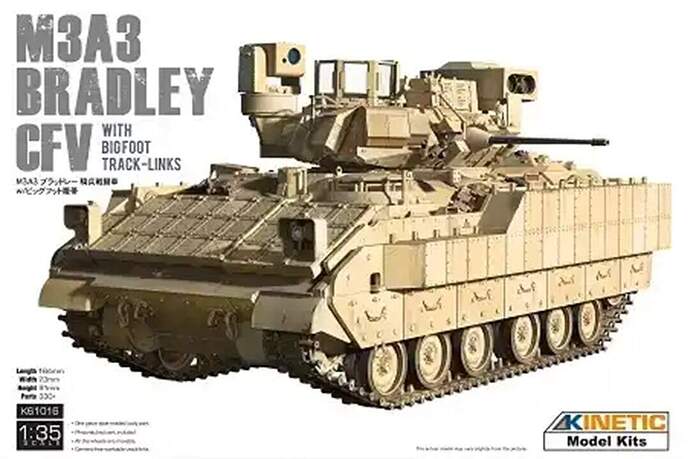 It looks like they are reissuing/updating all of their earlier 1/35 offerings, including their earlier M3A3 CFV w/T161 tracks.
https://www.luckymodel.com/scale.aspx?search=Y&q_brand=KIN&q_category=&q_scale=35&q_item_no=&q_word=&q_show_instock_only=N