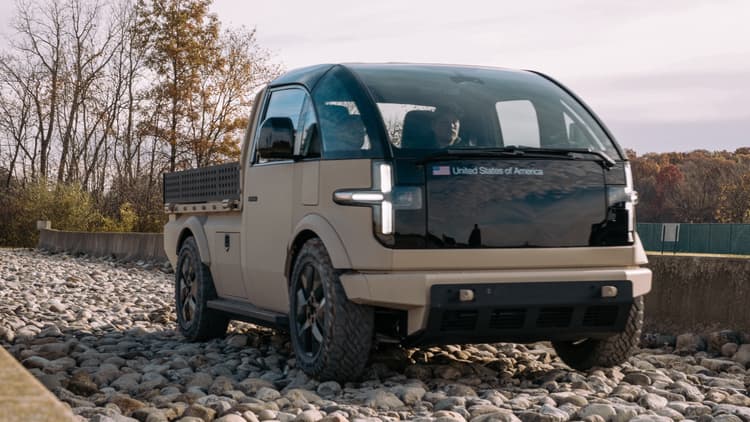 A new electric vehicle for US Army test and demonstration.
https://www.army-technology.com/news/us-army-receives-new-light-tactical-vehicle-from-canoo/
Spotted on a Michigan road…an US Army OMFV prototype that may replace the M2 Bradley IFV.
Info here:
https://defence-blog.com/mysterious-us-army-fighting-vehicle-spotted-on-public-roads/
Wow - how dangerous are the streets of Michigan?
In Detroit you'd want an IFV to make it through alive!
Just went back and did a quick scan of this entire thread and not a single mention of the Oshkosh HEMTT A3 hybrid 8x8.
Come on DoD and US Army ~ gets better milage than its' ICE counterpart, is more powerful, can run totally silent for limited distances, can still limp out of a combat zone with engine totally blown, and can power a medium sized field hospital when not doing line haulage duties.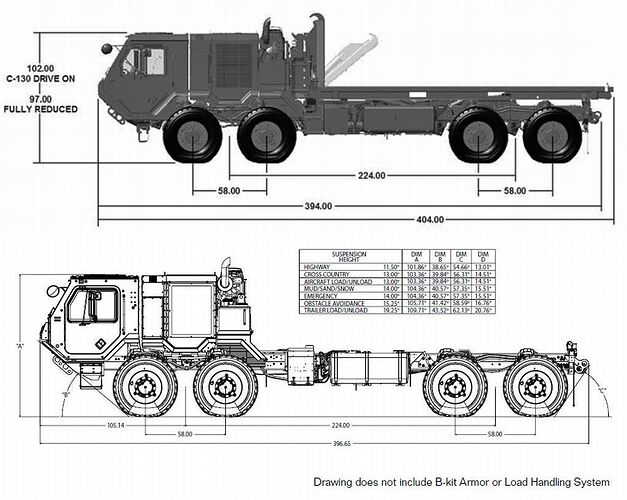 ---
Oh and by the way, this is what we now haul into the field to power a standard Patriot Missile Battery with scanning radar installation; plus a number of other additional trailer mounted generators. With the HEMTT A3 at least a substantial portion of this power COULD be supplied by the towing vehicles themselves.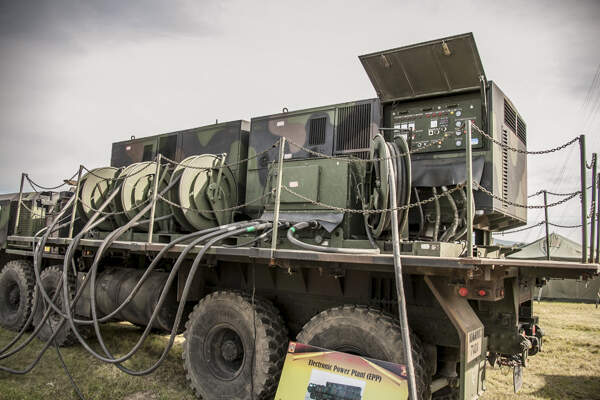 HEMTT EPP III portable generator unit: equals two Kohler Gensets and a regular HEMTT going to waste!
What exactly does the "for those who don't do figures" in the title have to do with this thread? Or are you wanting to refer ONLY to modern unmanned military vehicles??? Hence the "don't do figures" remark?
Unmanned vehicles still certainly require frequent human attendance. They are not all autonomous, self-repairing, self-refueling and self-reloading.
Yes, the thread started out intended for future unmanned/robotic vehicles, not just future vehicles.
Indeed it did start as a thread about unmanned vehicles, but like any long-ish thread it has started to drift a little…
Well on that note:
And I know this is terribly old news; but here are a couple of photos of the Oshkosh "proof of concept" experimental self-divining vehicle the TerraMax.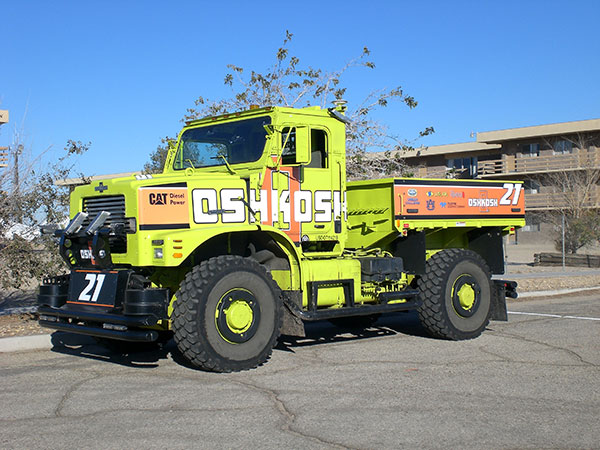 Under rear-echelon conditions it could employ its' totally autonomious self driving feature. In forward operation areas and in uncharted terrain it could employ a "follow the leader" function with several unmanned vehicles following a single vehicle under human control.
This self-driving feature can be applied if necessary to the entire spectrum of Oshkosh heavy vehicles.
---
Non-autonominous driving version of TerraMax 4x4.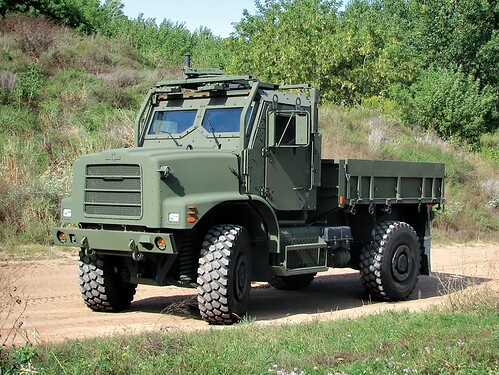 I hope their autopilot is better than Tesla's! (Would a recovery crew travel with each convoy, to extricate the robots from ditches and other tricky terrain?)
Milanion NTGS develops world's lightest mobile mortar system on a Polaris RZR.
They are headquarted in the UK with R&D and manufacturing in Spain and the UAE.
https://defence-blog.com/milanion-ntgs-develops-worlds-lightest-mobile-mortar-system/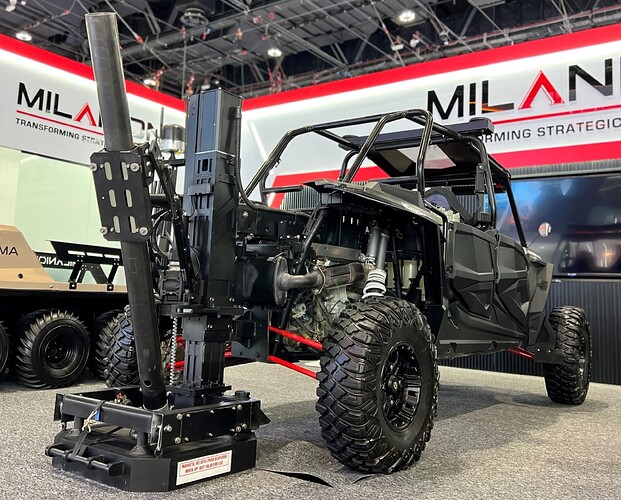 I live in the DC Metro/US National Capital Region, and that mortar would come in REALLY handy in traffic some days. Just drop the base, aim it up ahead and fire. Voila! No more traffic jam!
Nah, that would just make the traffic worse!
Ken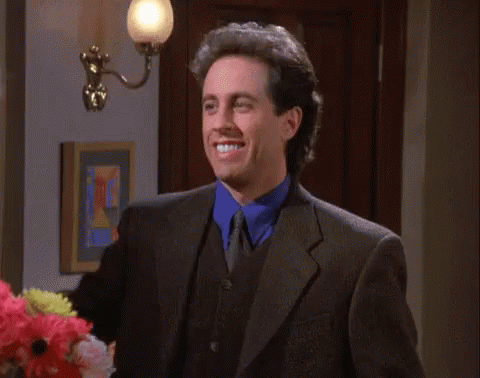 Not a low bridge - it's an automatic trailer-shaving station!
We have one about 30 mins away. Durham Peace Street bridge, lots of strikes.
Yep, seems like at least once a month the bridge makes the news. They did rise it some but the bridge is still hungry.