Hi all, it's been quite some time since last I posted in KMF, sort of lost my modelling mojo and am now trying to regain it,

.
I am trying to work out sizes etc for another small (A4 size) 00 diorama. I'm imagining a WW2 era British city/town scape, a partial row of Victorian terraced houses, road passing under a railway bridge. There will be a partial embankment and retaining wall (see rough sketch below (Plan 01)).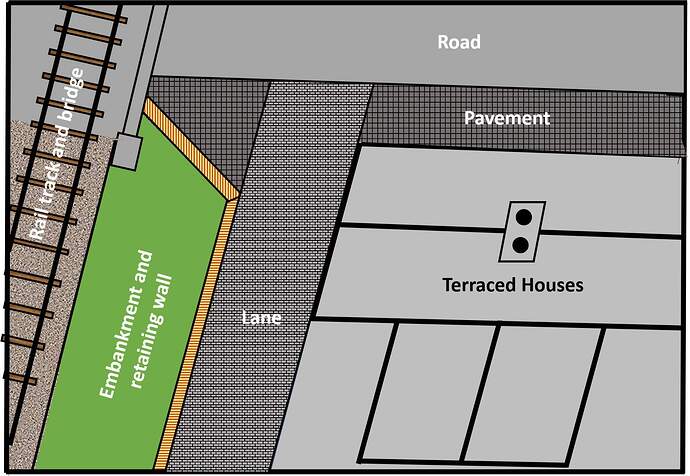 The partial bridge will be scratch built and will be a steel through girder type, which I think would be okay for WW2?
I'm trying to find details of the supporting Buttress and Wing walls (not sure of the exact terminology, but have provided a rough sketch below (Buttress 01) showing the information I'm trying to find.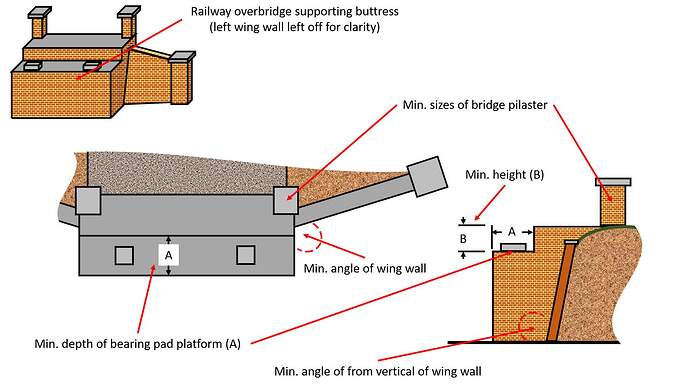 If anyone can help, or point me in the right direction I would be grateful.
Cheers,
G