As some of you may remember, my youngest daughter is an ADA officer in the US Army. She is currently a 1LT and the XO of a PATRIOT PAC-3 Battery at Ft Hood, TX. She asked me to build a few models of the vehicles in her battery to display around her office. I will be building four different models: PATRIOT PAC-3 Launcher, AN/MPQ-53 Radar, M1085 ECS Truck, and an M983A4 HEMTT Tractor. This thread will show how I am progressing on them.
First up is the PATRIOT PAC-3 Launcher. I built the Dragon kit a few years ago as a review on the old Armorama site. I took it off the shelf and remarked it with the bumper numbers from her battery; D BTRY, 1/62 ADA, 69 ADA BDE.
Next I built the Trumpeter AN/MPQ-53 PATRIOT Radar. This is a great kit. I built it straight out of the box.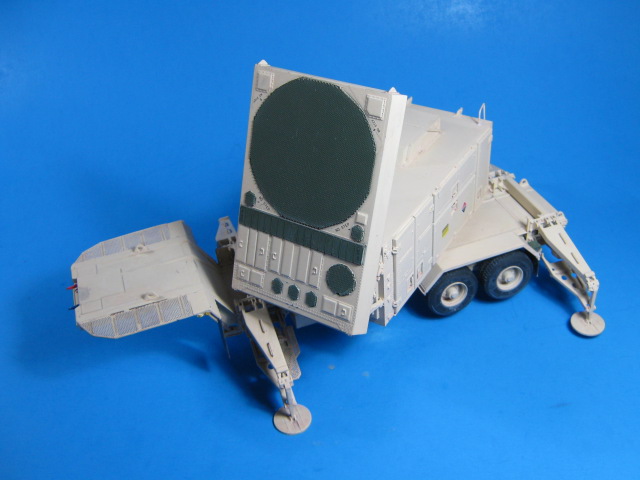 I also added the proper bumper numbers on it as well.