Here is the backstory to this continued build.
PATRIOT PAC-3 Battery Vehicles Build - Armor/AFV / Modern - KitMaker Network
Next up will be the M1085 ECS (Engagement Control Station) Truck, which is an M1085 LWB (Long Wheel Base) FMTV with LTAS armored cab, and an S250 shelter on back. This is the brains of the battery where the inputs come in from the radars and are analyzed by the crew, then they push the button to fire the launchers.
Here is the actual vehicle.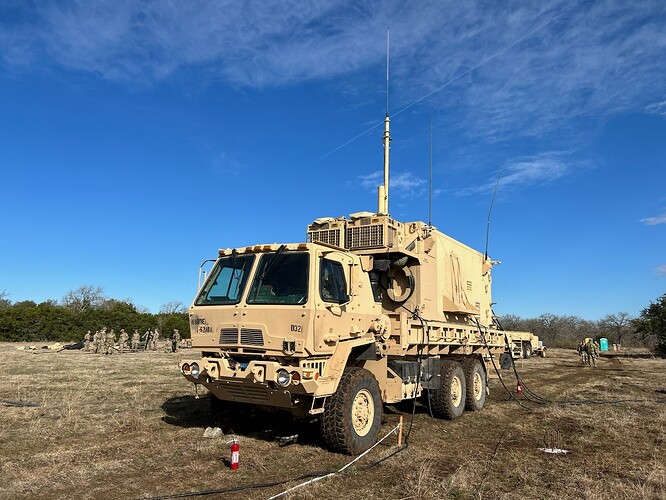 I started with the Trumpeter M1083 5-ton FMTV. I had to lengthen it by a total of 56mm in two locations. The first was an 11mm piece just behind the fuel tank area. The next was 45mm at the rear of the elongated bed. I used two different sizes of C-channel Plastruct for the frame rails. For the bed, I took two M35 beds and cut them down equally and mated them to make the longer bed (not exact, but close enough). I also used bed cross supports from two M1083 kits (some left over from my M1088 conversion) to support it. Other sheet and shaped styrene were used to make various smaller parts.
Here it is so far.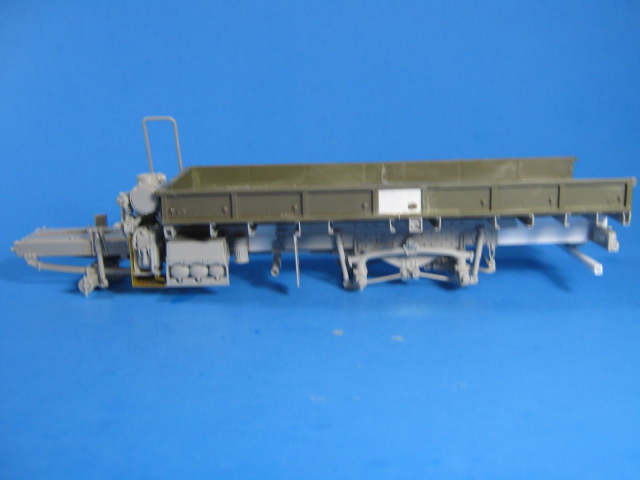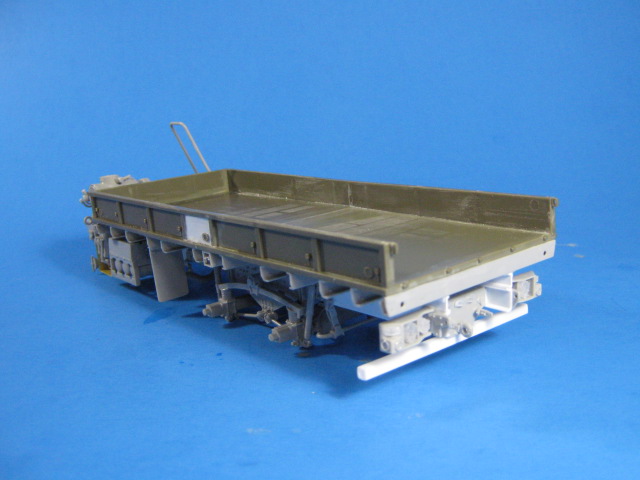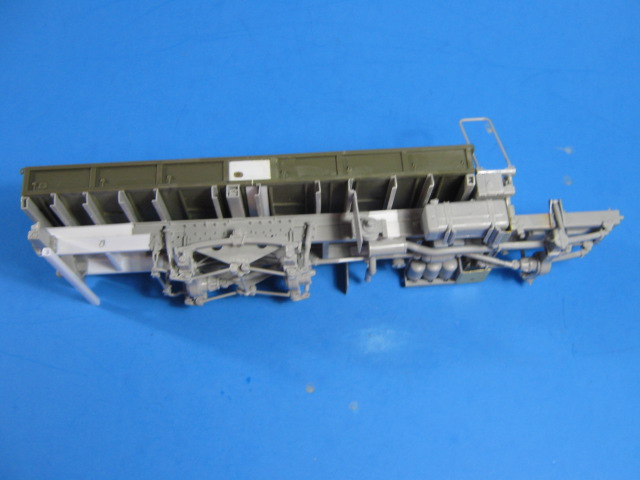 Next up is the S250 shelter w/full interior. I will be using the Italeri S250 Shelter from one of their M925 Shelter Truck kits. I will be adding the operator stations and electronics racks inside. Here is how it looks on the inside.
The cab will be the 3D printed part that our own @MikeyBugs is designing. He is almost done with it.
More to come soon.