Ni hao gentlemen, this is my new project: BRONCO´s Type 056 Jangdao class corvette and Five Stars super upgrade set for it. Firstly I planned to build this one as one of the export ships for the Bangladesh navy but closer sightings of pictures of the real thing unveiled many small difference I would not like to do. So I changed plans and will finish this one as a ship from chinese PLAN´s ever growing fleet. Chinese navy give their ships names of bigger cities. I will build ship number 585 "Baize" after a bigger city from the Guangxi province. Here is a picture of the real one: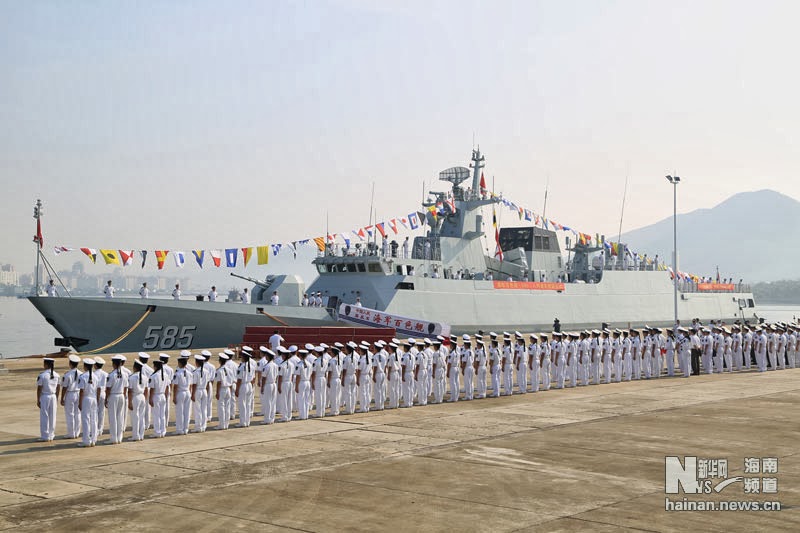 Baize was commissioned at 12. oktober 2013 in Sanya / Hainan and is since on active duty within the south sea fleet, guarding china´s proclaimed territories around the Diaoyu (aka Senkaku aka Spratley) islands.
What do we need for the build?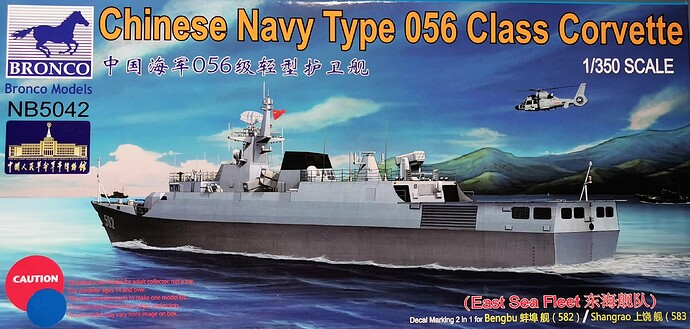 and the very nice and comprehensive upgrade set from Five Stars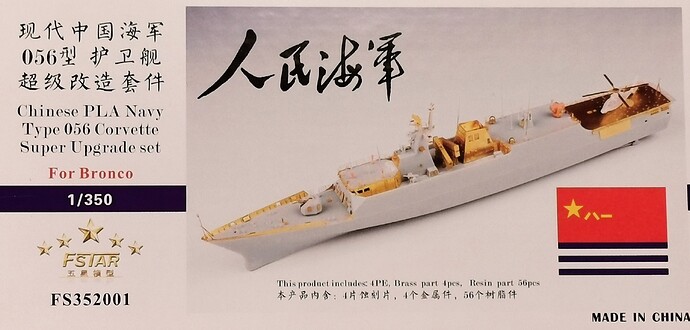 All visitors aboard are welcome

Cheers Thomas