So, I had bought these cheap brushes which I used for small details and while I didn't expect them to be built to last I definitely expected them to last MORE than a couple of models.
In this picture you can see three of them.
Left is mint condition, never used.
Middle has been used to paint some details.
Right has been used for mud and other rough jobs.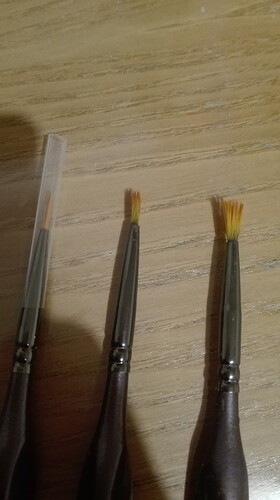 Now, I expected the mud brush to get ruined, but didn't expected it for the middle one.
After use, I just wash them with warm soapy water and try to get them to the original pointy shape.
What am I doing wrong?
I use acrylics, if it can help.