Hi,
What's the typical shelf of bottles of polyurethane resin?
I got a few projects in the near future that I might have to cast a few bits for. I've just checked if my bottles are still ok to use and this is how I found them.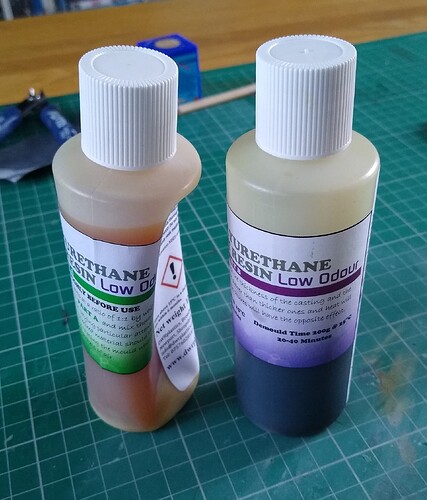 Part A's bottle has distorted and it's settled. It does seem to mix back up if I shake it. Part B though seems to be worse as it's gone thick and gelatinous with blobs floating in it. They're about 2 or 3 years old.
Obviously, these are no good and will have to be disposed of.
Thanks