This week I started on the RFM Firefly kit. I'm planning on completing it as a vehicle one of the Polish armored units which fought in Normandy. I'll decide on the markings and version after I receive a Firefly reference book which I have on order. This is my first ever multi-piece-hull AFV kit, and I am pleased with how well the parts have fit together so far.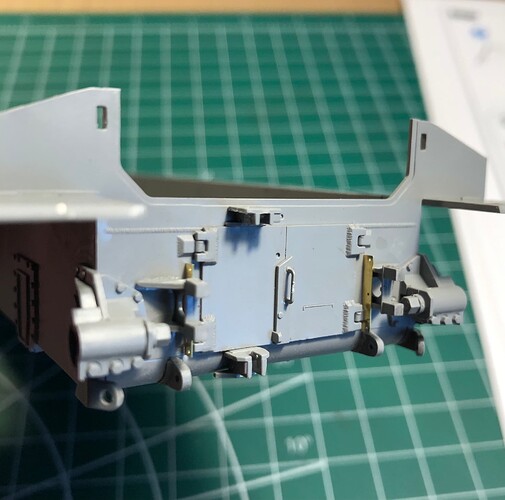 The quality of small details is amazing, such as the crisply molded casting numbers on the transmission housing. Some of the parts however seem to have been created in an unnecessarily complex fashion such as the idler wheels, each of which consist of 6 parts (!).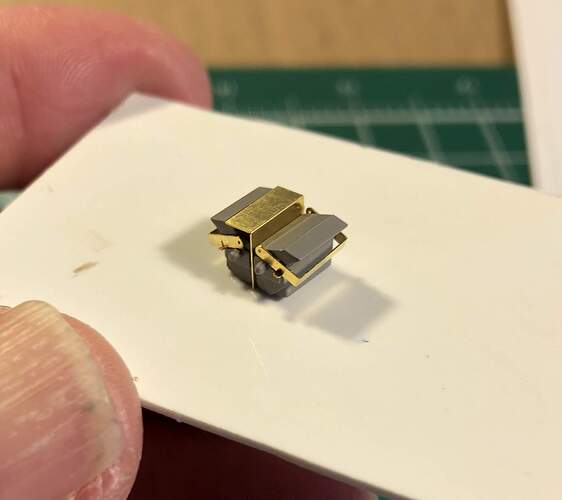 I am curious as to what this tiny 5 piece component represents. According to the instructions, it will be mounted on the rear plate, near the engine access doors. An exhaust vent perhaps?
That's all for now, getting ready to build the complex and apparently workable bogie trucks.