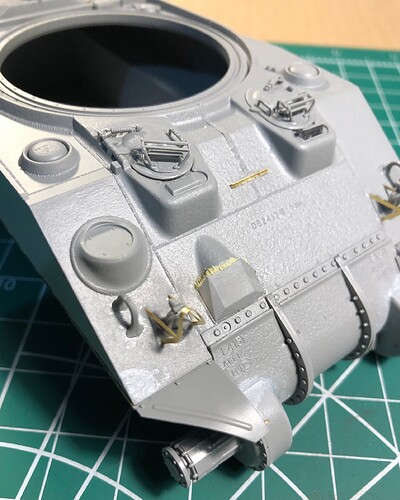 Here's a few photos of the (nearly) completed hull and turret subassemblies which I have completed in the past few weeks and which are now awaiting painting.
Note: I have not added any after market parts of any kind to this kit. Everything which you see in these photos is included in the box.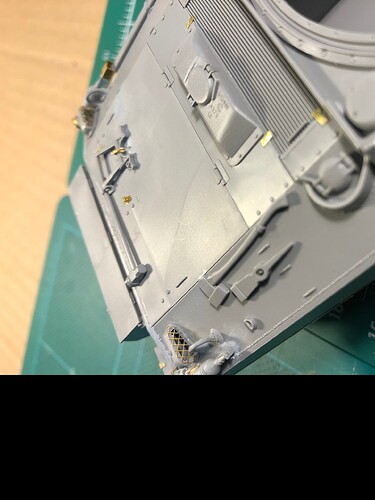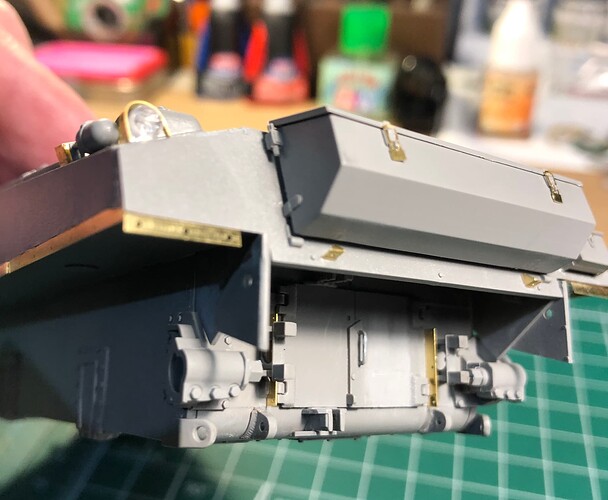 Here are a few more views of the lower hull. I have decided against adding the smoke grenade dispenser to the rear engine doors since according to reference photos, this item was not installed on the tank which I am modeling. I will be adding the 'leaf spring' towing pintle later after painting.