To be honest I originally planned to build a big, fat british or japanese battleship next. But suddenly there was this, to me, unknown ship chugging unexpectatly into my radar. The surprise war even higher as I explored that EDUARD will offer two upgrade sets for it in August - thats when my decision to buy and build it was finally triggered. The ship is in my eyes somehow ugly but also fascinating. With the possibility to show all the beams, girders and stanchions now in etched parts quality it should look impressive in the end. This are the main ingrediences of this build: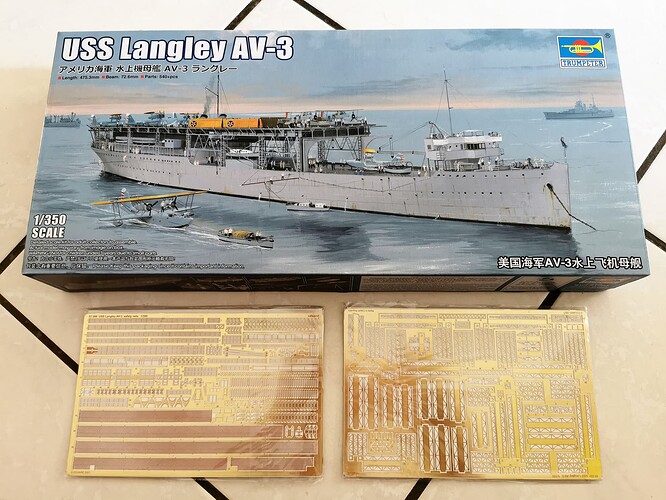 Eduard 53267 general upgrade set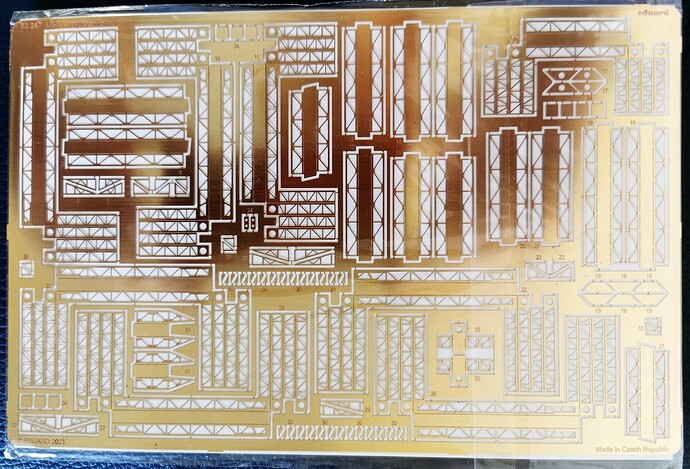 and Eduard 53268 safety nets (its not only these nets, it is like a 2nd part upgrade set)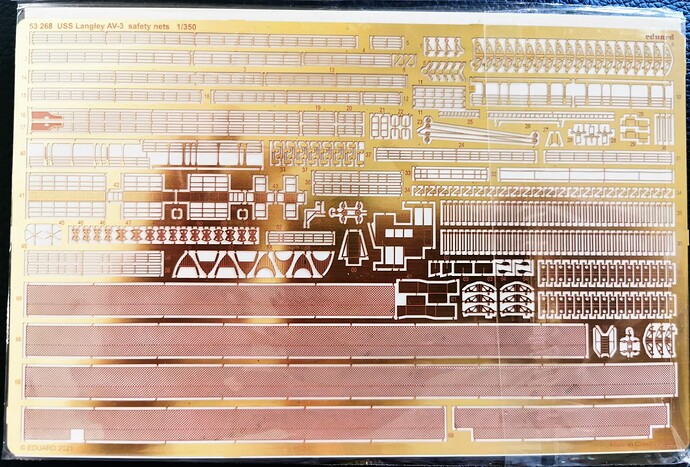 But gentlemen I will surely need your help here as I know really almost zero about this ship. I learned that you can not really trust TRUMPETER´s painting suggestion. They ask for Mr. Hobby H308 FS36375 grey for the surface sides and cocoa brown for the underwater color. Is this correct? It would have been cool to place 32 Curtiss P-40 Tomahawk on her but it seems that no one offers them at this time in 1:350 scale

Which aircraft complement did this ship had during her short service as an seaplane tender? Divergent to the boxart TRUMPETER just provided six Consolidated P2Y seaplanes. I have no Idea if the suggested painting of the aircraft in silver and yellow upper wings is correct or if they need blue/grey painting?
Rigging of this thing will also be a mystery to me - maybe someone can give me some help here. But this problem have some time…
Cheers
Thomas