Hello everybody.
I'm searching for two old rare resin kits, one from -Japanese Armor King- and one from -Warriors-
It's the set WW2 Japanese soldiers 6 casualties in 1/35 size.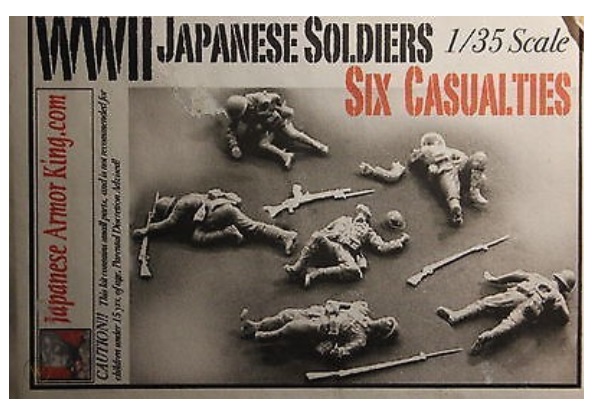 The second one is the resin kit from -Warriors- No. 35545 WW2 USMC Stretcher Team.

If someone have this kits and wants to sell it, I will be happy.
Or maybe, someone can tell me, where I can get this old kits.
Thanks a lot.
Best regards Christian