Has anyone used Tamiya's snow effect paint. If so how did it turn out, good, bad or indifferent
I haven't tried Tamiya, but here are some DIY (and cheaper!) methods. I've used the baking soda/white glue/water method with good results.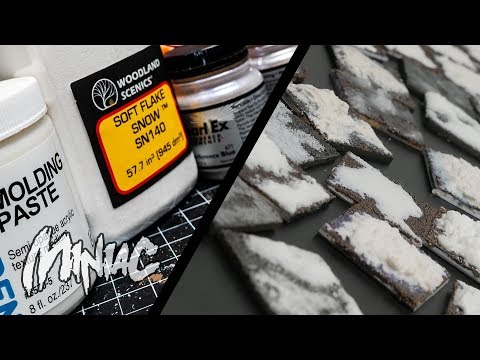 Very realistic. Check out their videos.
Jager
thanks for the links. I'll try some of the techniques shown
Baking soda can turn yellow over time depending on what it is exposed too. Better to use something like Woodland Scenic snow or Hudson and Allan if you can get it. They don't react with chemicals in the air.
Regards, Bob
The video posted explains some methods to get around that.
I just add some white acrylic paint to the mix.

I used Vallejo's product and I thought it went on well, even simulated ice on gravel road.
I tried several different ways to prevent the problem with baking soda. The best that you can do is delay it for a while. It is a chemically active compound and seems to find a way to react with its environment eventually. That is why I switched to the other products. I agree you can get a nice effect with baking soda, it just wasn't worth the trouble it caused down the road. Just my two cents worth.
Regards, Bob
Good to know. Thanks.
I used the Scene-O-Rama product for the snow I did on my R4D build. I mixed in some Pearl EX interference blue to give it a glistening hue. It came out looking like real snow and was easy to work with. I used acrylic gel to form ruts and drifts and put the snow on top. 1/48 R4D-5 Tropical Tilly – David's Scale Models
Scroll down past the aircraft and see the section on making the base.
I'll look into all these suggestions. Thanks!!