I want to share the challanging project I'm working on:
converting a RyeField M1240 M-ATV into a SOCOM M1245.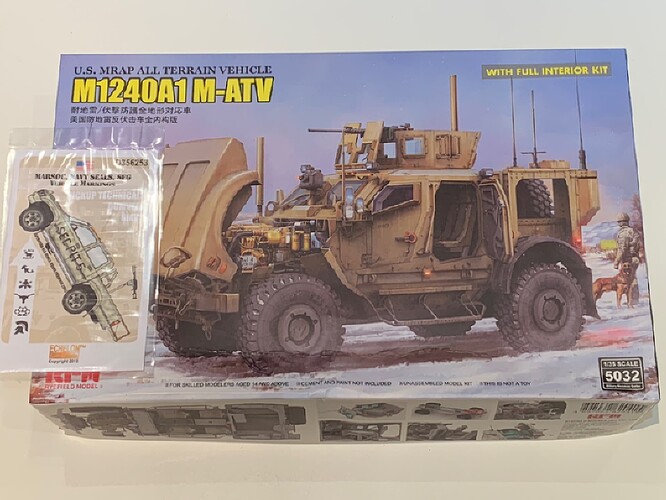 I have also purchased the Echelon decal set "Marsoc, Navy Seals, SFG vehicle Markings".
On top of the Ryefield kit I'm going to use the Live Resin M153 Protector Crows II with M240; this set comes with an M240 but, if feasible, I'll replace the M240 with an M2.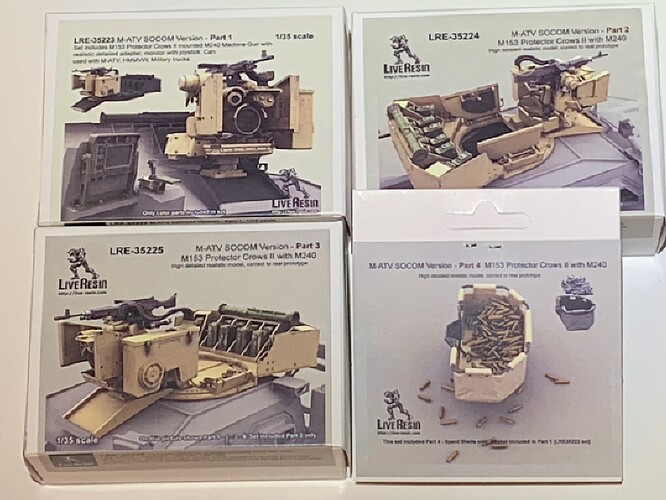 The M1245 is different in many parts from the M1240;
to address this I have left the modelling workbench and have used my 3D drawing software.
The following parts, printed by Shapeways, are on their way to me:
front bumper
windshield glass frames (larger than in the M1240 model)
cargo bay base and rear fenders
rear bumper
cargo bay walls
tac flir system
tow bar (on the most recent pictures of SOCOM M-ATV I have seen installed a new type of tow bar)
There are some more parts in the drawing phase, for example the spare tire support.
More will be scratch built with styrene, for example the cabinets for the radio equipments in the cargo bay.
As of now I don't plan to detail the interior, that again is very different from the M1240, 5 seats instead of 4 and a door from the cabin to the cargo bay.
I'm very interested in getting your comments and suggestions.