Awhile back, a friend of mine on another site proposed to do a buddy build with me of a pair of WWI Dogfight opponents. He wanted to build a Fokker Dr.I. So my entry into this buddy build is a Sopwith Camel. It only seems natural to oppose the Fokker Dr.I when he first proposed this buddy build of duelist biplanes awhile back.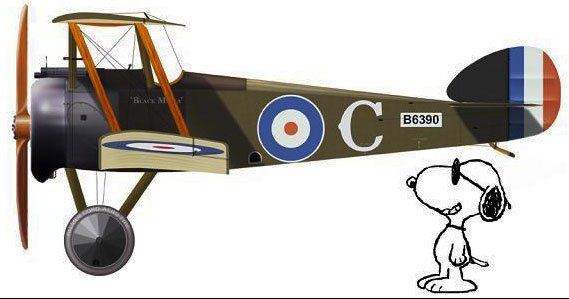 I have had the old Monogram issue of the classic Aurora kit in my stash and had been pondering building it for awhile. My friend's idea of a buddy build was the kick in the pants needed to get this one from an abstract concept into something of an actual plan. The next step was to get other projects wrapped up so that I could give this build the attention that it deserves.
I had the kit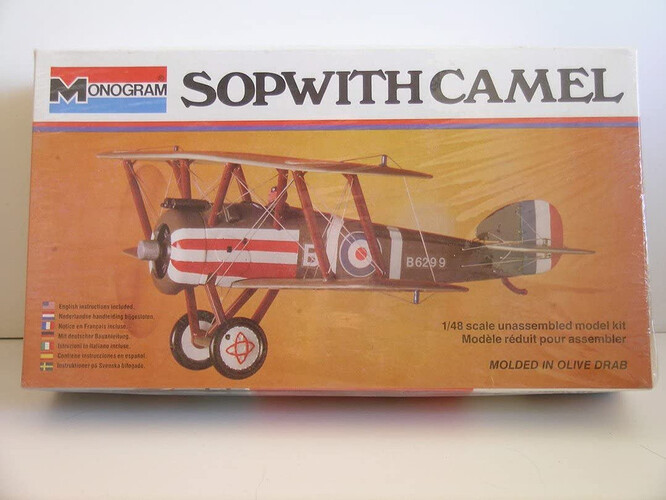 and a set of decals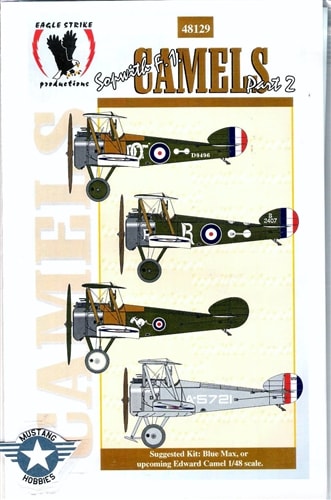 Off of the decal set I selected this particular subject aircraft.
With a new year, and now all previous builds on my bench wrapped up, it was time to start.