Here's my dilemma…
I have fantastic figures from Evolution Miniatures, but have a problem with a weapon one of them is carrying: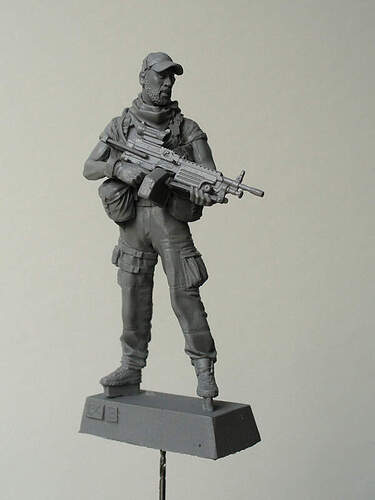 The weapon is M249 Para.
All the photos I've seen from that period (2001-2003, I'm talking about Bones, Cowboy and that particular group of Operatives) never show any weapons other than M4s. I suppose they did have some heavier weapons, but have never seen evidence of M249.
As I don't particularly like the weapon in this figures' hands. I was planning to replace it with Live Resin offering. However, Live Resin has this version of M249 Para which features different buttstock and Piccatinni rail handguard. I'm not sure if this particular iteration was available in 2001-2003: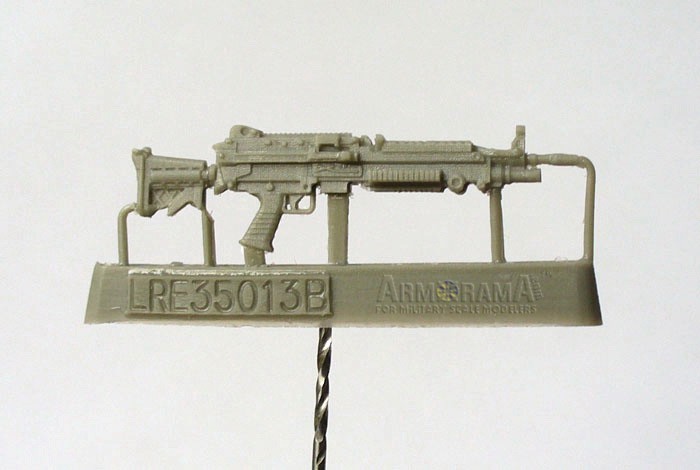 So, I'm not sure if I can use M249 at all, let alone this particular Live Resin version.
Any thoughts?
Mario