Looking back through at what the postman brought earlier, got me thinking about my wishlist in plastic and what everyone else's are.
Not resin or 3D printed, but good old fashioned injection styrene. The thrill of seeing a big box with gorgeous boxart on the model shop shelf just cannot be beaten.
I'll make a start with 4 of mine.
Picard's first command, the USS Stargazer in 1/537 scale to go alongside the old AMT Enterprise and Reliant. I wouldn't say no to 1/1000 but I think it would be more impressive at the larger scale.
From Babylon 5, the Earth Force Hyperion-Class Heavy Cruiser. Always thought it a cool looking ship the first time I saw it and still do.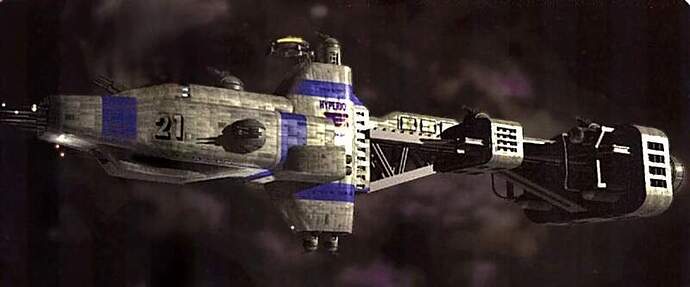 Another from Babylon 5, the Whitestar. Like the Defiant, it's over gunned and over powered for a ship it's sized. And that colour scheme would be challenging, but something to be proud of on the shelf.
Crashing more times than a Spectrum ZX81, Starbug 1 from Red Dwarf.
So, what else would we like to see? That dream kit that would make you get your wallet out?