A Possibility for Michael Goldberg perhaps?
I appreciate all of your positive comments about the walkaround. It just got better. I revisited the facility at JBLM today, and got some great shots of the new DVH-A1, met a guy who builds armor and hopefully talked him into joining Armorama. Former 1st Group guy who actually knew a guy I graduated the Q Course with in '83. But the best part - I took measurements of that unit again as I lost the original ones I took years ago. I'll do another one when I get home with the intent of making a mold this time.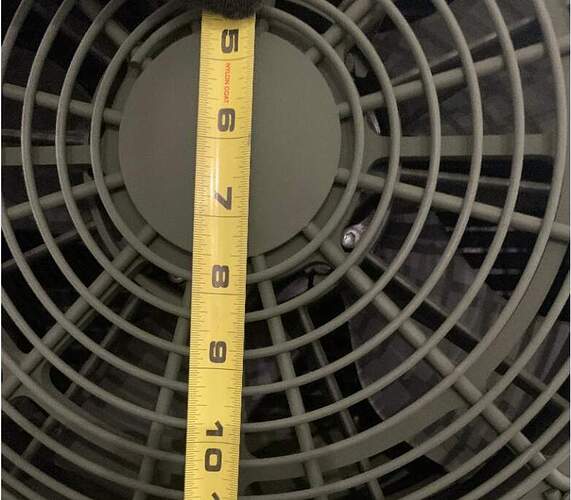 For myself and all your other dedicated walkaround followers, how do we go about getting the update to the walkaround when it's complete?
Nicely done all around.
Here starts my contribution to this campaign.
For my Stryker model I have taken a cue for this picture, showing a Stryker used in northern Syria in 2017.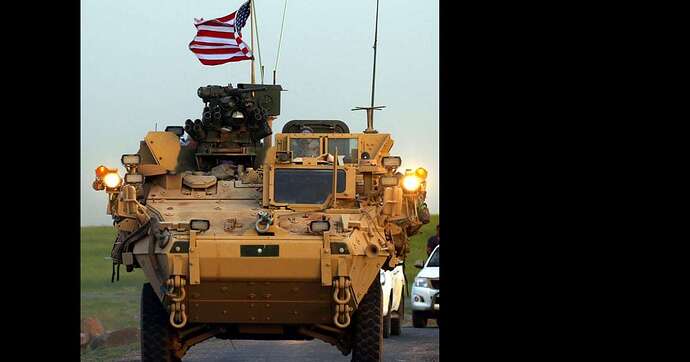 As a base for my model I have used is the M1130 by AFV Club.
I have also used add-ons by Blast Models, Eduard and Real Model.
But, to get close to my reference model, I have 3D designed many new parts.
In the next post I'm going to share some pictures of where my work is as of today.
Here some pictures.
I will write other posts to describe where I have used parts not coming from the AFV Club kit.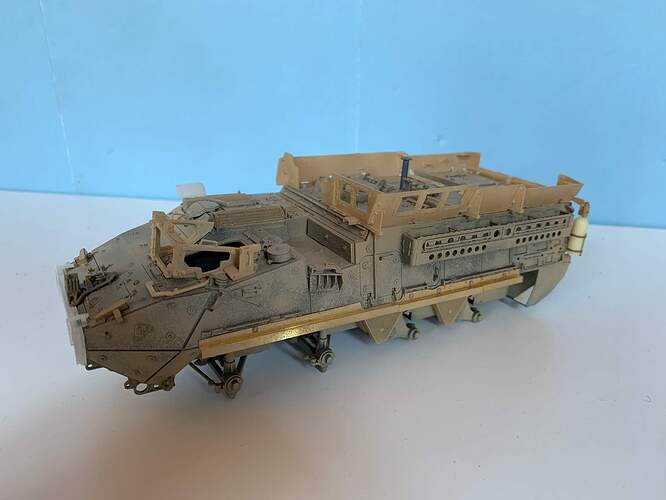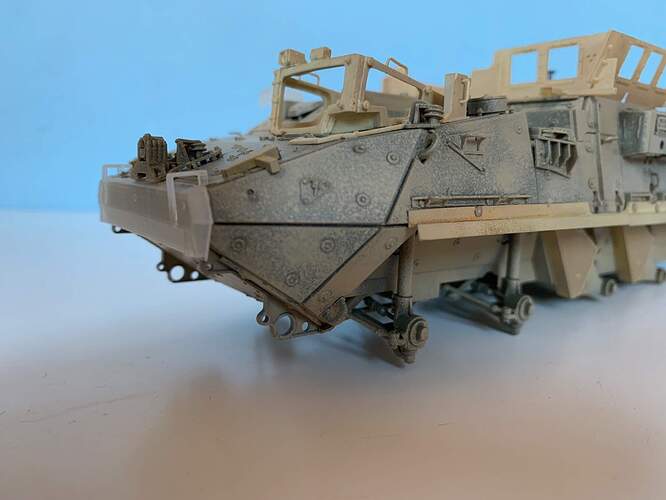 The model will be painted in desert sand (like the reference model), now it has only been lightly sprayed once with primer.
participate on the campaign maybe will help to get this one ready.
Stryker Mortar, firing at GTA range.
almost done just need that last little thing.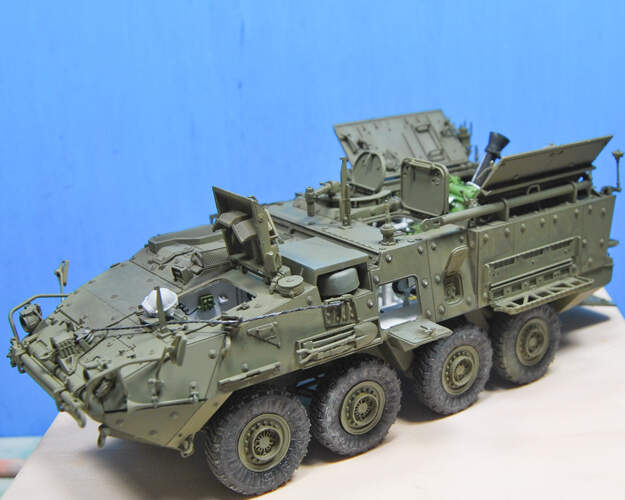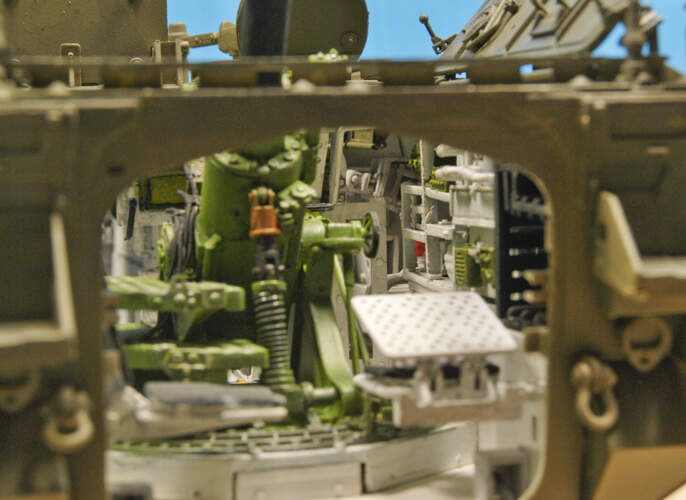 Lovely detailed build Jan and great finish to it… which kit is it ?
I need to get me one of these while I can…Anyone know the kit number for the giant robot?

Excellent Job on the Carrier nonetheless.
Excellent job, Jan!


Thanks, still have to finish it.
participate will help
It's a weird box art for a normal AFV…
I have made some progress, added rear tailgate, winch and base color.
I have also removed the two extinguishers of the Fire Suppression System: they need reworking because they are too tall, I'll add them again at a later stage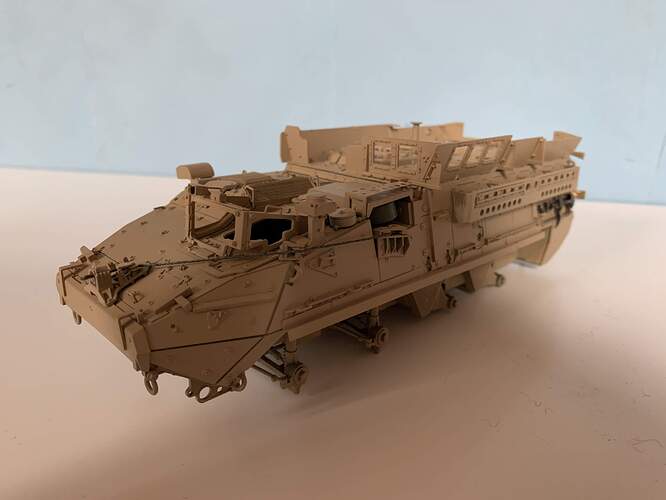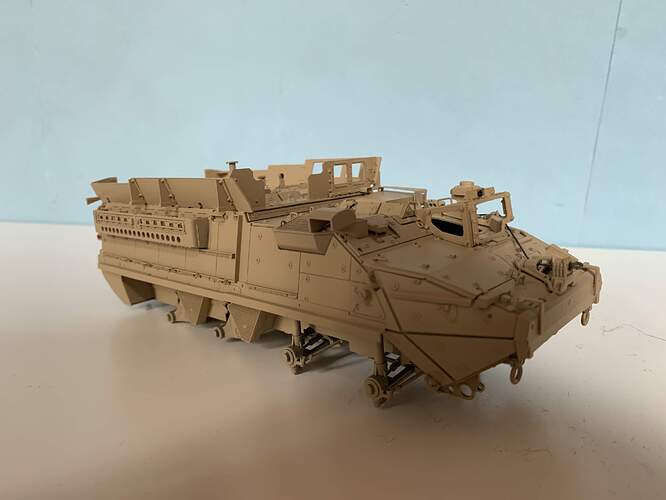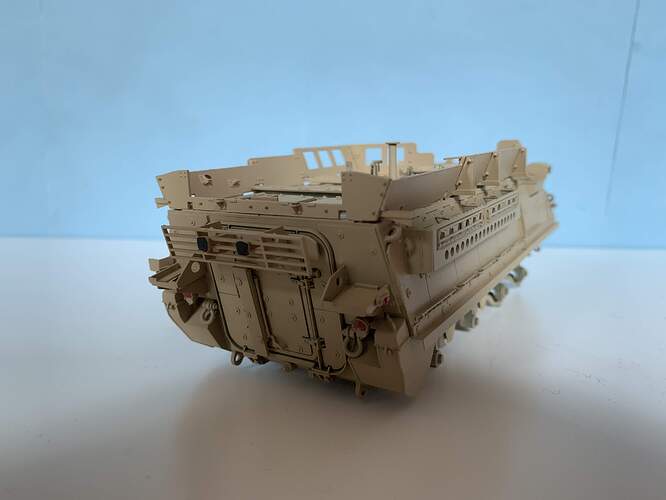 more in the next post
in the meantime, I have also completed the design of the AC external unit used in MGS Stryker;
it was sitting in my pipeline since long and it was time to finish it.
(it's available at Shapeways in case someone is interested)
Link:
https://www.shapeways.com/shops/galactica-models?li=pb
Thanks for your effort!
Liking what I am seeing.