Hi all, I have recently made a start on building Tamiya's Stug III ausf. b kit (kit 35281).
I generally build pretty slowly it seems, might be lucky to finish 2 kits in a year if im lucky! I have learned its the process I enjoy, and not so much the end result, so in a way I drag the process out by going overboard with extras, and with research at the same time.
I actually ordered this kit from a local online retailer, from my phone, whilst I was sitting through a rather un-interesting work meeting!
Obligatory box photo: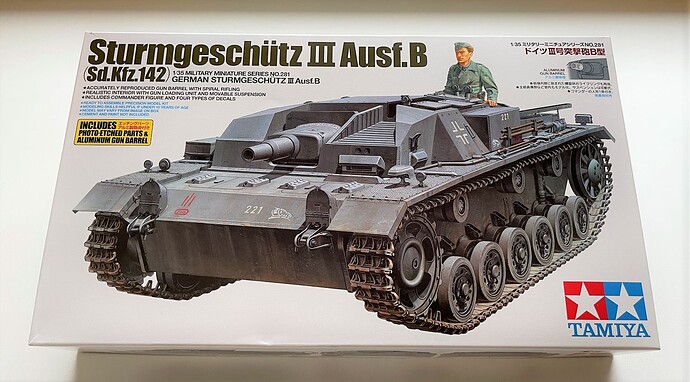 Some of the extras I currently have, Voyagers P/E set, Abers P/E fenders set, and Panzer Arts Canvas mantlet/barrel shroud: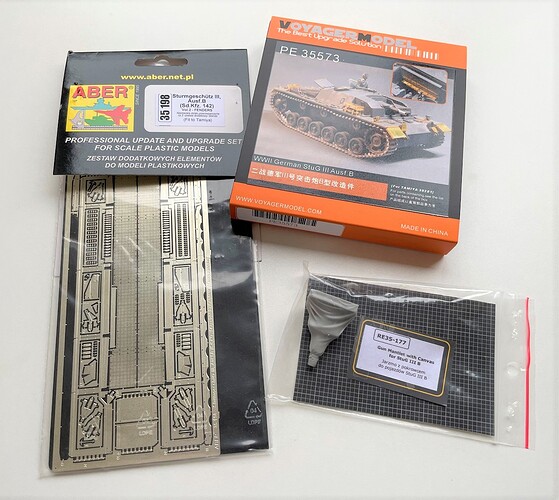 A first for me as well, I have never purchased any books related to armour, but thought I would see what they were all about. I picked up this book, and it has impressed me very much. Its a pleasant change from using google for research, the images in the book are fantastic. I will be purchasing more in this series in the future: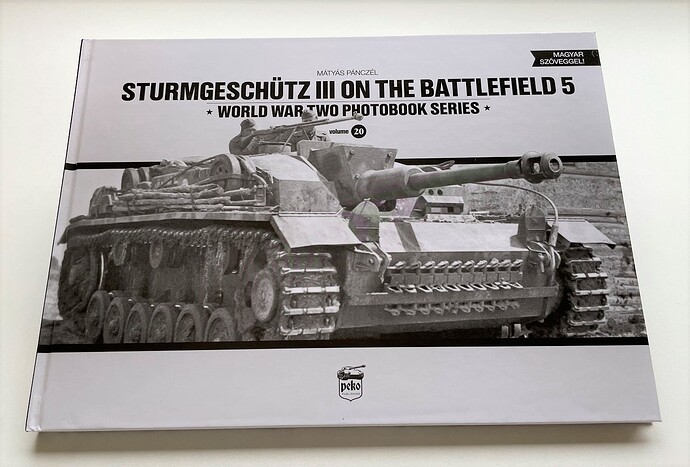 I am hoping this thread will bring me some extra motivation and help with this kit, as I have made a start and already have hit a major hurdle! Anyone else who has used the Aber fender kit may be able to help me… I hope!