Knowing how your other builds turn out, i will give a resounding "Yes!".
Colin,
Since you were the first to comment, you get to choose which camo pattern. If it's the one I want to do then you will get the completed model. FREE.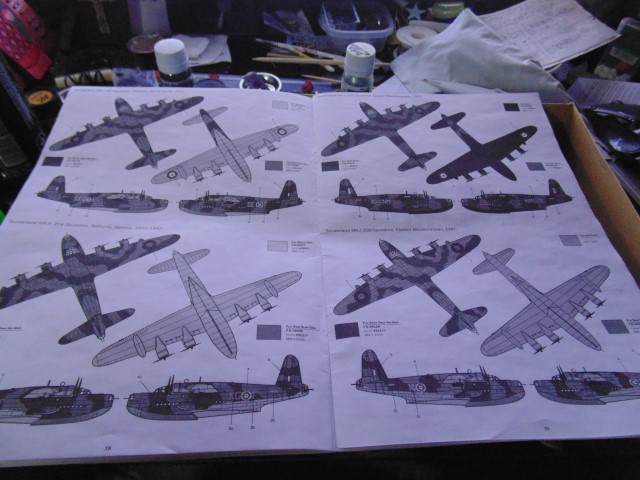 Another Aye from me as long as Luscious Lady doesn't get neglected. Maybe not very much use to you but there was an really excellent build of Special Hobby's Mk.V version in Airfix Model World mag (Issue 116 July 2020) with a bunch of great photo refs after the build.
No Sir, the lady is getting special attention with metal framing nose work. It's very intricate, thus sometimes you have to put it aside to relax. The upper gun turret and more decals will also be added. Thanks for the encouragement and insight.
Wow, you are too kind! Fingers crossed, i would go with the upper right camo scheme, i like it for the black undersides, something i haven't seen on a Sunderland before. No matter, whatever you choose will look great I'm sure!
I think thats an obvious yes … They have a special look going for them … And my interest was peaked many years ago after several visits to the Lake Windermere area and I found out that's where some of them were built. Will be great seeing one get built up.
This is quiet an interesting link with some info.
http://www.airvectors.net/avsund.html
You nailed it! Congratz on the win brother. Now to get it built. Should look nice on your shelf.
Thanks John an excellent page.
Hi Colin and Fellow Modelers,
Gonna throw a huge number of hours into all my art work this week, since I've looked after all my senior citizen friends (God bless their hearts). Please consider helping an elderly or veteran person.
I'll begin with ColinEdm replica with a question about the instrument panel. It's his display piece and ultimately he gets the call. That said, due to my parkinson's like disorder YOU are picking it up, hee hee.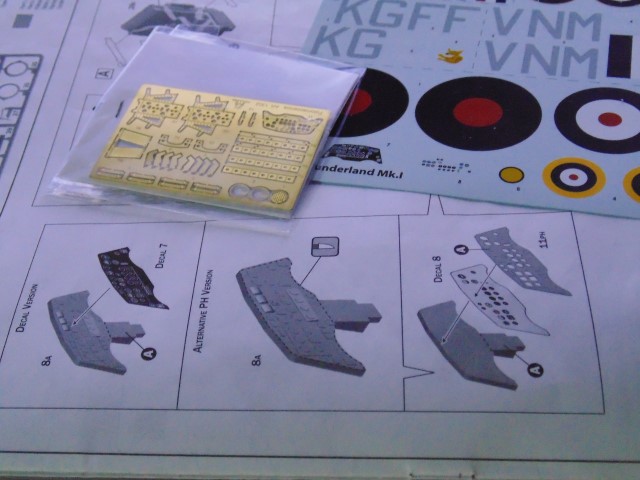 Do you prefer the PE and decal selection or the simple Cartograph over raised plastic?
Well, after my 2 ventures with cockpit details on the F16 and F15, I am now fully converted to PE or the Quinta studio ones I used. I would be going down the PE and decal route … thats just me though
I think you are spot on John. This way I can MicroScale clear to add the lenses. Trouble is though, how good is Colin's eye sight even see it HA HA.
haha … That will look lovely … and I am actually glad I got something right lol
Hee Hee, you made up Colin's mind for him. I'll do the PE without his consent… it's your head on the chopping block here
I can live with that call
…
I find for cockpits, Quinta or the varies 3D copy cats are the way to go*. They add a level PE cannot touch because the sheet is only one thickness.
*A lot depends on the airframe and scale. As I recall most WW1 ips are simple and pe could work. While I think Quinta would work for a 1/48 A-4E (if they made a set), if built with the canopy closed you cannot really see any of it. For the 1/48 Tamiya F-14 and F-4B virtual a must for most modelers, imho.
Oh and always interested in what your building HG.
Well, i think the PE if its not too much trouble please.
If you want some access to additional detail, the Military Aviation History YouTube channel put up a walkaround, interior, and cockpit detail video on the Short Sunderland recently. Not that you're likely to need most of the interior details you get to see, given the tiny portholes in the aircraft.