Hello Fellow Sunderlandians,
I have to cover the upper side as well to prevent any overspray.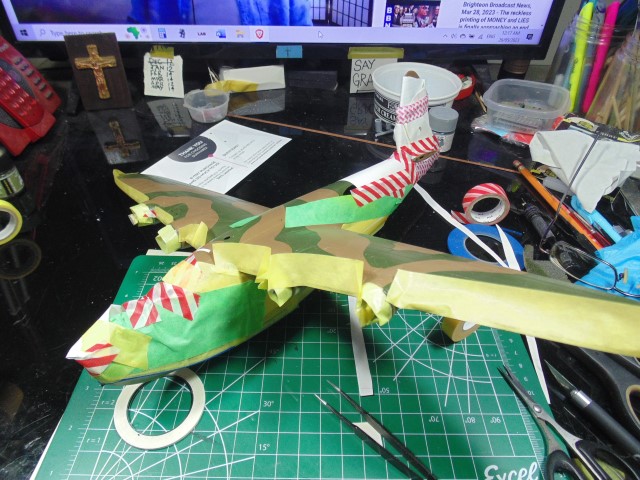 It might seem to be too much, but I'm worried about re-masking and damaging the paint with masking lines if there is some bleed-over. Forgive the short two previous posts. It takes time to run the tape and I didn't want to bore you with ridiculous picture.
The colorful tape is just common craft tape and the green is household stuff used during drywalling repairs. Many thanks to Sunward Hobbieshttps://www.sunwardhobbies.ca/ for getting my Tamiya purchase off to me in a hurry and to @staff_Jim for allowing our posts to be seen. Please consider supporting KitMaker network with some funds, I do.
All the best!