Back in 1983 or so, I purchased this kit: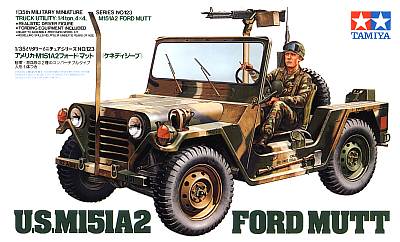 for some sort of a diorama that never materialized. I saw Rob Herring's Hürtgen Forest 1944 - Vignette, and I got inspired to dig this kit out again. (Yes, I have been carting it around, half built, for 38 years.) I know I cannot replicate it exactly as the M151A2 wasn't used during the Battle of the Hürtgen Forest, and I don't have nearly the talent; but maybe something similar.
My questions to the Forum as a Builder from the Shiny Side are, how accurate is this kit? Is there any aftermarket support for it?
Thanks,
Jim