Hi All,
Going to start on my second Tamiya P-38J. Learned a lot and enjoyed the P-38G I did, so I really want to try to work on my skills by improving on it the second time. Going natural metal. Currently wrapping up my first ever natural metal plane, an Eduard P-51, as practice for this.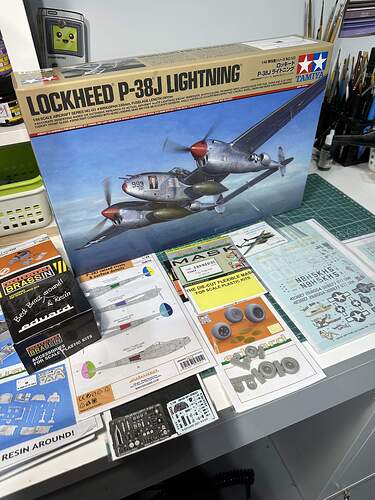 The extra bits I have to accompany the kit are:
Eduard Resin cockpit
Eduard Resin Wheels
Eduard SpAce Cockpit Set
Quinta Studios Cockpit Set
Eduard Positive Rivets
Eduard Decals
Wish me luck!