So, I bought this nice little kit at 13 € on Amazon: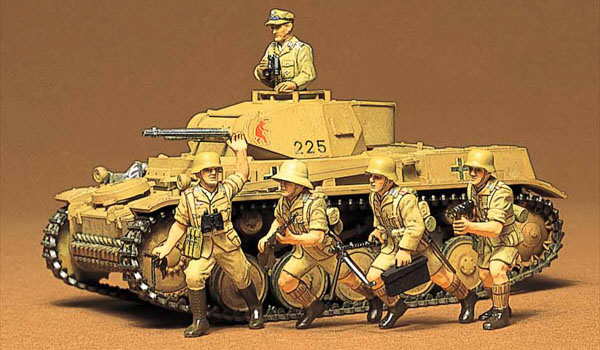 The model is so small (coming from KV-2 and ISU-152 kits) and it looks extremely easy to build.
It has rubber tracks, 1 tank commander and some soldiers.
The Idea is to make a tank that fought in the desert.
You can assemble both the F and the G Variants and this is my first dilemma:
-What would you build?
I haven't been able to find a decent comparison picture so I really do not have any idea of the differences. All I know is that the G variant wasn't really issued to any unit and never saw any combat and that is a significant minus for me.
Other doubts i have:
-What color do you use to pin-wash a desert khaki painted tank?
Is dark brown good or you need other colors?
-Weathering: I suppose that desert is all about sand: I have the Vallejo desert sand pigment , I suppose it should be fine for both hull and tracks, right?