Ok, so although it probably started in the cold war, the Eagle is still going strong so I threw it in the modern category.
This is the bird in question.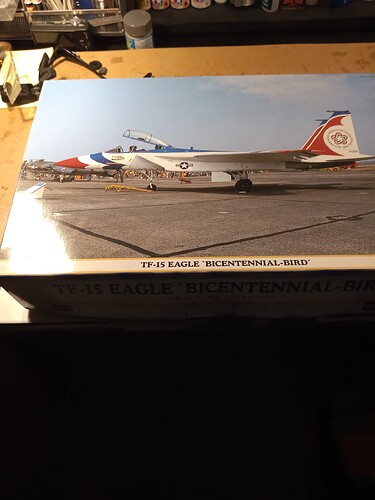 I was never going to do it in this configuration… But while looking through the online images and using the tail number, I came across this version after it had been upgraded. I'm not sure if this was the stepping stone to the Strike Eagles ? Maybe an aviation guru can shed more light.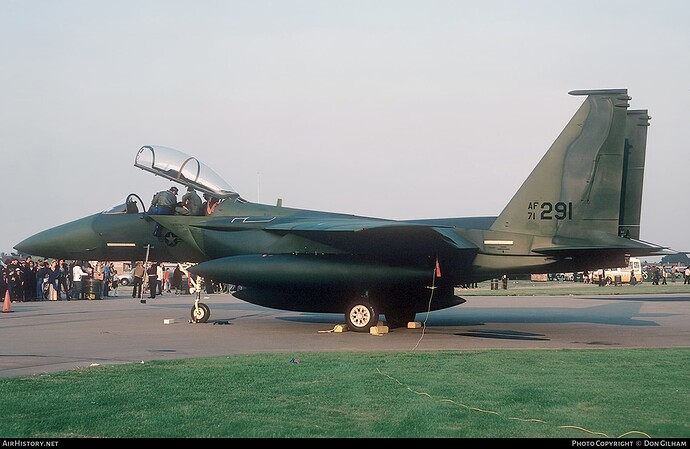 So this is the version, or at least the paint scheme I will be going for. Now you may probably know I'm normally a tank and armour man, but did just recently do the kinetic F16C IAF version and really liked it.
So you know, this wil be a slow burn build, and sadly not 100% perfect as the cam version has what looks like new bulge areas on the air intake ducts ? And my kit one doesn't, so a bit of artistic licence will need to be allowed I'm afraid.
I have just primed everything on the sprue to get it started. I won't be buying anything for it if I can help it, but if they do a decal set I would get that, if not, I will have to have to try and print my own.
A few Qs …
Is a decal set available for the cam version and if yes, by who and is there a retailer in the UK… I looked but couldn't find anything.

What is that cam colour ? I'm seeing a light obvious green, but are the other 2 colours a really dark green and what looks like a NATO type black ?

Is there a generic weapons set decal sheet available ?
All help is appreciated… And it won't be a fast build… So be prepared