Well, between cross drilling the rotors on my CB, walking my dog and apparently being unfriendly online, I've managed to get some building done on one of the Zvezda kits I received yesterday - the Kamaz 5350, which will be one of many representing the Army of Z.
I recently said these Zvezda kits are probably the best out there right now, as I've built quite a few. This one is no different. The engine should be canted as shown. The radiator mount is similarly canted to allow them both to create a perfect fit between the fan, the radiator and the associated parts for the cooling manifold.
Not everything is perfect though. Two of the parts for one of the turbos were short shot. I've requested replacements. they're missing in the photo.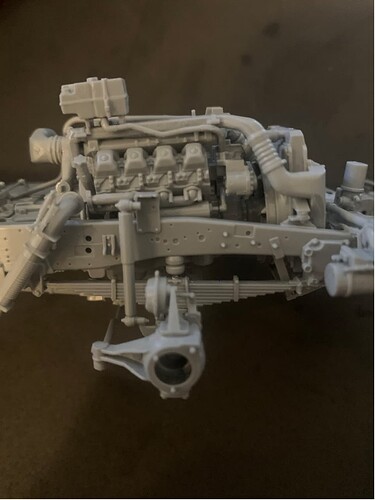 It's very satisfying when everything lines up perfectly, exhaust manifolds into dual turbos into two exhausts pipes running into one muffler.
Everything else fits perfectly as well. Haven't quite finished the chassis yet, and will probably leave part of it until the very end. The glad hands are just begging to be broken off during handling: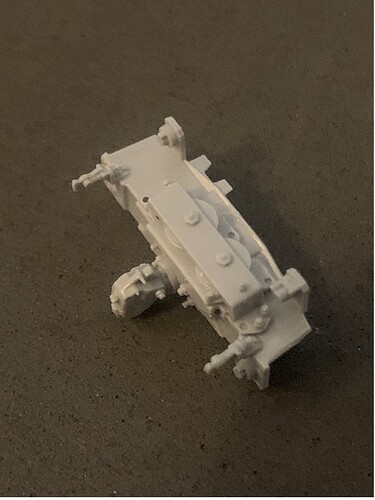 Moving on to the bed where the parts are a little easier to see…