A short story about Voyager´s history until the current time:
Voyager 1 and 2 space probes were launched in August 1977 when I was barely 6 1/2 years old. I can not remember about this happening. But today almost everyone knows these spaceships which carry golden discs with descriptions about our planet system, our lifeform and music, voices and sounds of our planet earth just in case one extraterrestrian species "stumbles" over one of these probes

. They are outfitted with radionucleid batteries which enabled them to last until today. As the energy of the batteries are already almost empty many experimentals have to be switched off one after another until 2025. It is believed to receive signals until maybe 2036. Already now Voyager is the most distant man made object in space and the one with the highest speed departing man made object in space. Both probes already left our solar system and flies in interstellar space. Absolutely Fascinating, isn´t it?!
To be honest I really like spaceships but until now I never tried to build one. I even have just a single one in my modelling stash; its HASEGAWA´s unmanned space probe VOYAGER in 1:48 scale.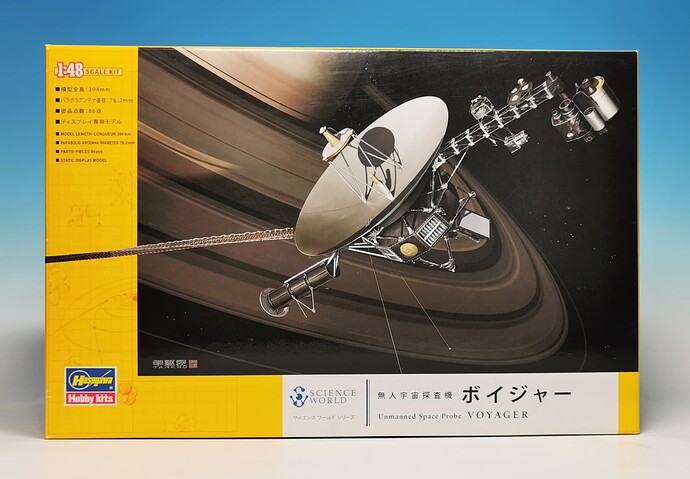 I also have the extra PE-Set from Eduard for it.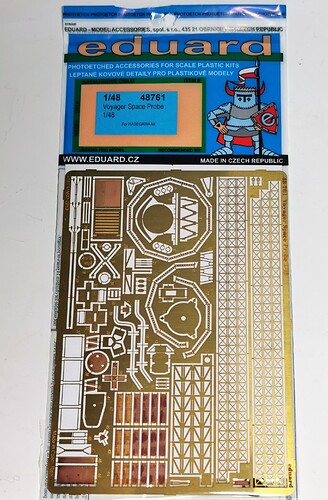 I hope I can "catch" some observers in this build as not to build completely alone here in space

Cheers
Thomas