I was just wondering if anybody has ever done this successfully: cover a small WWII US Army star decal with a larger one?
I already removed a very tiny kit provided star and replaced it with a larger one from Dragon that I had in the stash. However, it's still not the size I was actually looking for. And I'd like to avoid going through the messy three R's… remove, repaint, replace all over again. Ugh! So, I was thinking of ordering a decal sheet from Archer Fine Transfers for a possible coverup.
Image No. 1: Dragon replacement decal. Image No. 2: Preferred size.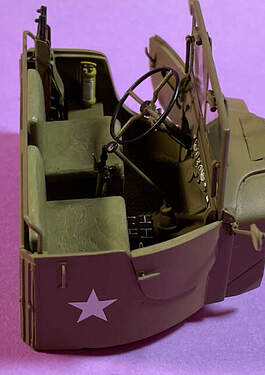 .
Or maybe, I should just count my lucky stars? … Oh yeah, that pun was intended!
Thank's in advance!

—mike