Install a booster fan at the window end to pull the fumes out?
Ken
The larger duct would reduce the loss from the bends. Your Dremel can cut the plexi glass while it stays installed. you will just need to refoam again.
Dremel? I don't own one.
Found even with variable speed my Dremel was absolutely worthless due low torque, 30+ years ago and gave it away.
---
Time to lay base color on the Academy Pz III…
Achtung/Attention!
Stern Warning
What coming is ugly enough to make a stout dwarf hurl his breakfast!
Like a good horror movie, the hobby room session started innocent enough. Likewise bad things happen to the cheerleader, in this the Academy Pz III J. Added brass antenna & brass MG barrel for turret. Blew the dust etc off of the model.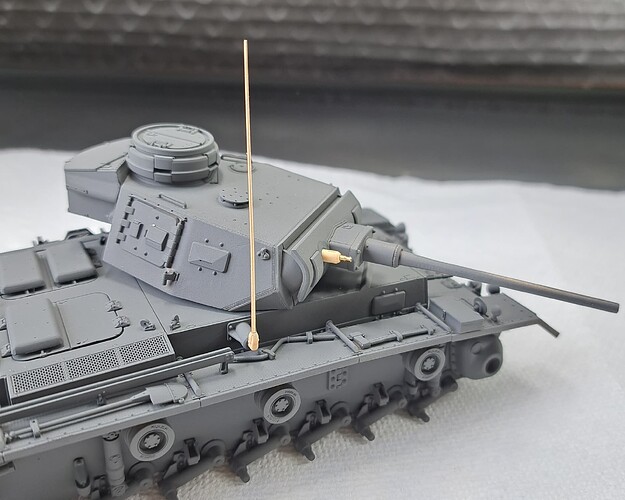 Sprayed the base coat of MRP RAL 8020 Yellow - Brown. Added the camo color of MRP RAL 7027 Sand Grey.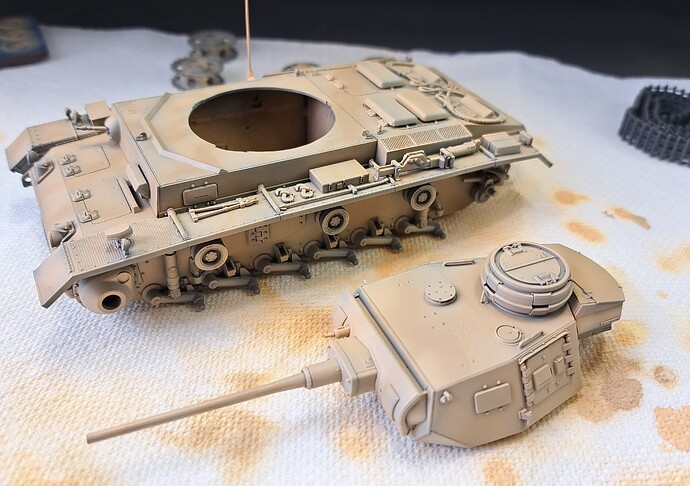 WTF! No wonder these two colors are hard to spot in WW2 era photography.
Sometimes fugly camo looks better after drying or curing for a little while as the color shifts slightly…
…
Edited
Dude. We really don't need that clip…
But about the camo. Yeah, I'm kind of amazed about those two colors side by side. One wonders what's the point? I guess I expect more contrast, but maybe this is indeed correct?
Really? OK, edited justed for you.
---
From what I gather the DAK colors tended to low contrast with each other. panzer-i-ausf-a-north-africa-paint
Not much contrast with RAL 8000 and 7008 either, from thread above.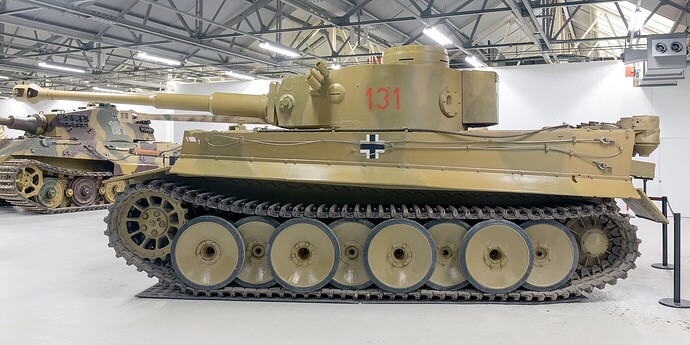 Probably better to err on the low-contrast side than the dark side – I don't know if this helps as a comparison with period photos, but to my eyes it doesn't look wrong…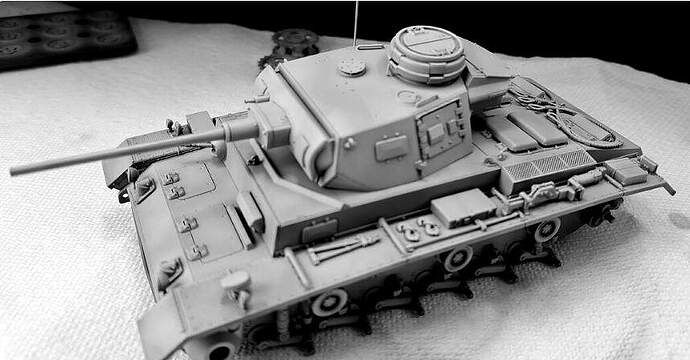 Appreciate the input, the B&W version makes a good point.
More fun back in the 80's & 90's painting DAK vehicles when my only reference was whatever work Verlinden published. Of course back then, I was annoyed at the lack of reference and research available.


ironic.
The two Pz III have time to cure as I'm away from the bench this week.
That's the way it goes!
Ken
Wanted to share this half price special Gallery 1/16 Pz III on sale for $92.99 at Sprue Brother's deal with Pz III fans since it can be built as a J/L/M, and relates to the Pz III models mentioned in this build thread.

I know zero about the kit or 1/16 scale models.