Hey folks. Having been motivated by my recently finished Dragon Tiger I, I've begun work on this Tamiya Late Production version for the past few weeks. The Tamiya Tiger I late production was one of the first 1/35 kits I airbrushed and really tried to put some effort on. I decided to get another one and update the parts using spares I have from Dragon Tiger kits. I also got this set of Tamiya Zimmerit sheet. Not the best looking but I've never tried them before so I at least want to see how the experience is. I'm relying on the review from our trusty old armorama website ( Armorama :: Academy 1:35 Tiger I (Late) Review) that had a segment with feedback from David Byrden when it come to assembling the kit.
Some of the work so far:
replaced turret roof with a more accurate and better detailed one from Dragon

used a spare cupola from a Dragon King Tiger
-Nearly all of the tools replaced with dragon parts which have a proper latch moulded on. I scratch built the ones for the cutter since I didn't have a spare from Dragon
Tow cables also replaced with better detailed ones from Dragon

used Tamiya Zimmerit Sticker/Decal. This was surprisingly time consuming to do and the adhesion around corners was pretty prone to weakening. It isn't also very convicing and the gaps are annoying The zimmerit is also pretty shallow. Making your own is definitely superior and ironically faster - or get the much better DEF models ones.

added the electric cabling on the front headlight

Added PE grille from Passion Models

Added spacers for the adaptor tool on the rear hull

Added a cheap set of PE grilles from Passion Models

Used spare tracks for the turret with Dragon ones that have the proper holes.
What I can't change:
The kit tracks. It's nice that they're individual links so you can properly form the sag but they don't have lightening holes. I don't have enough for the running gear so I'm forced to use them as is.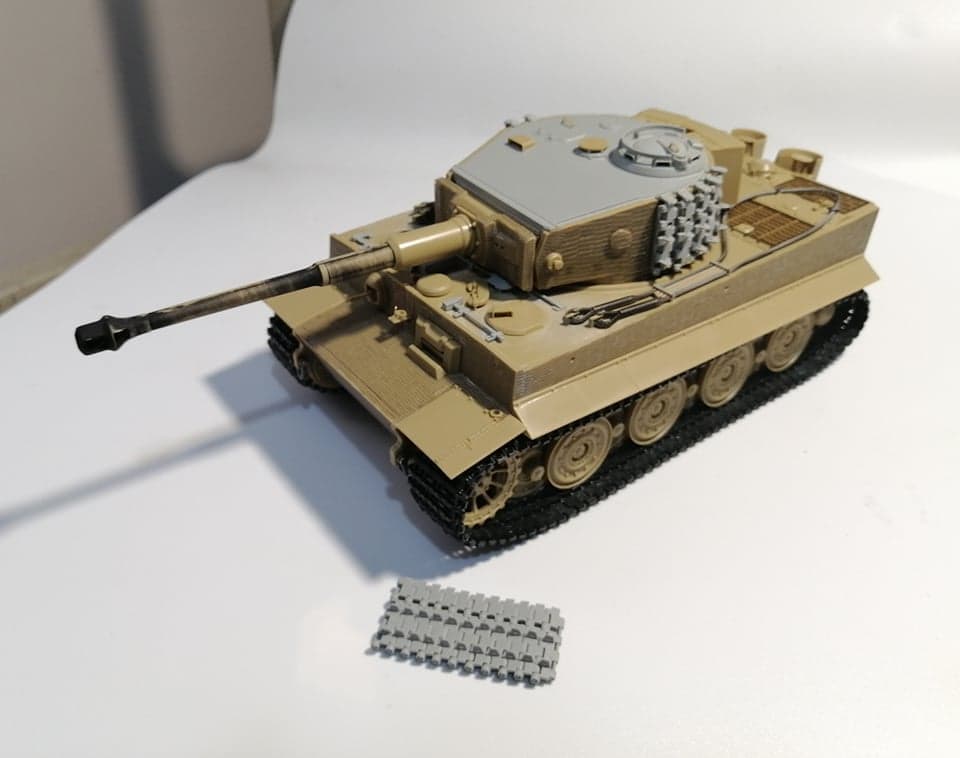 I'm planning to paint her up as Tiger #312 from Pz.Abt.505. I read that there were possible a few tigers to use that number. This was what I initially planned to build:

Unfortunately, the spare track holder in the front looks different from the glacis track holder I have from a Dragon kit. I'll either have to scratch build one, or build this other #312 instead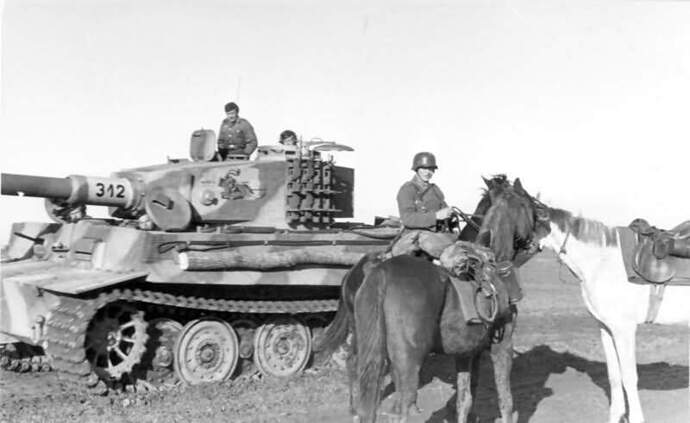 I hope that both tigers are similar save for the spare tracks and log? Anyway, that's all for now. Thanks for looking.
Thanks for looking!