Hi,
If anyone has a good set of tips on painting the Panther's Maybach engine, i'd be most grateful. It seems that specific painting tutorials online are hard to find. Most books appear to show the finished article. Maybe there was a build log already on Armorama?
I have a picture which is pretty good. But i'm more interested in knowing how the colour effect of the exhaust manifolds would be achieved for example. Base colour looks like field grey, but that's not right I wouldn't think.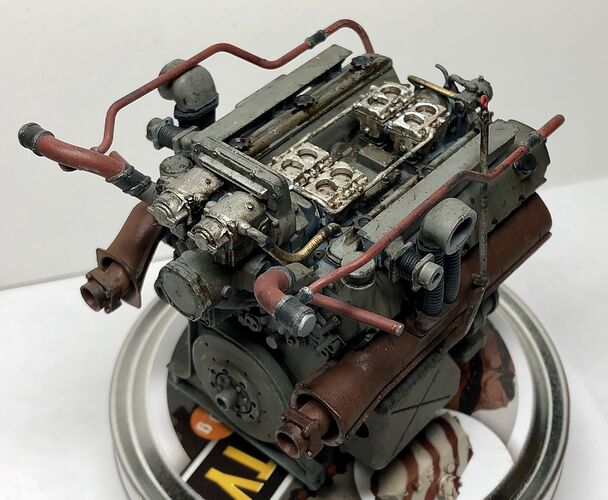 Thanks in anticipation.