Hey yall!
I was back at my job at the Hamilton Military Museum (No not the one in Ontario, Canada…

) where I worked pre covid and I thought I would show yall some of the cool stuff.
Its honestly a really unassuming museum when you first see it.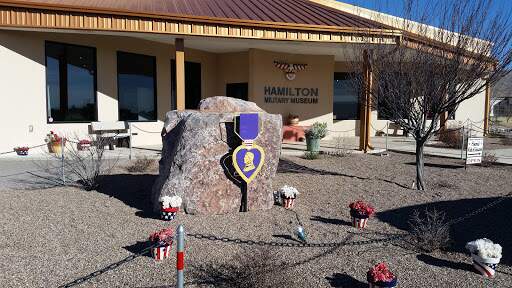 But its honestly really nice inside and EVERYTHING you see was donated by veterans who live in T or C, NM.
Hidden Panzerfaust
They even have a model I built them pre covid still on display!
Then finally there is the uniform room that I probably put a good 100+ hours into building, clothing, and setting up the mannequins and stands.
While making this post I realized I didn't take pictures of the other 6 or so on the other wall!
And outside we have an ambulance. (I have no idea what it really is), a 1/1 replica of the Vietnam memorial wall and a Mk.22 deck gun!!!
If your ever in T or C,NM you should totally stop by!
So, what do yall think?