Having actually finished something for the first time in almost a year, I pulled this project out of the stash because I had all the aftermarket, and I wanted something a bit simpler.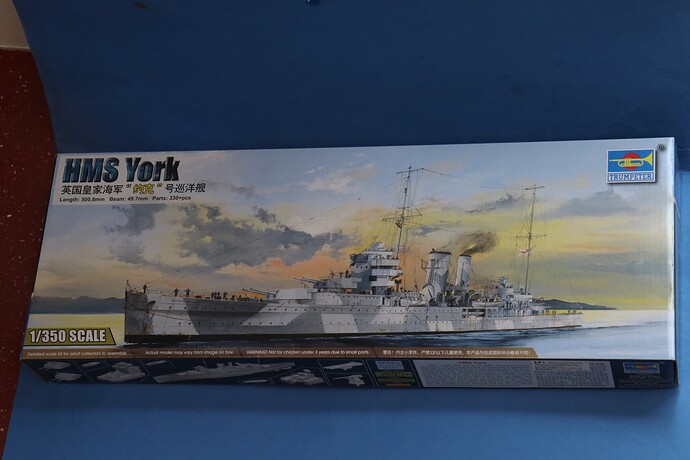 The aftermarket, Eduard's two sets, and Master barrels, the back says "Exeter", but the 8" and 4" are the same,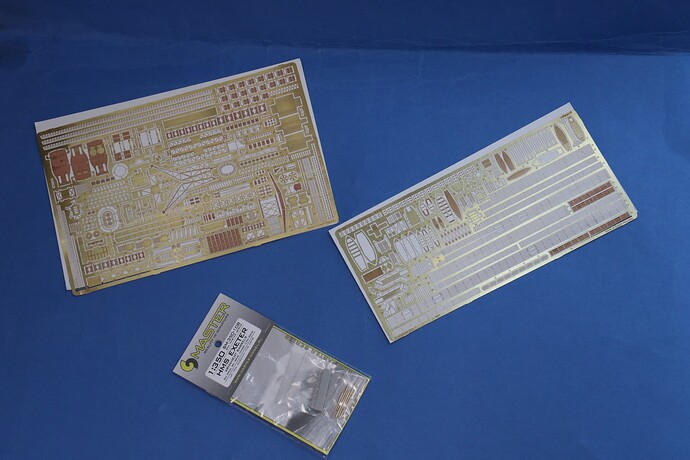 This is the point where the project became less simple. Firstly the Eduard and Trumpeter disagree on the light AA Fit, Trumpeter, and the Kit disagrees with the box art. The kit has four single 20mm, one each on the roofs of B and Y turrets and one on each side of the after end of B gun deck. Eduard have two 20mm on the roof of B turret, and presumably the other two at the after end of B gun deck. The box art shows two 20mm on the roof of B turret, and Quad 0.5" on the after end of B gun deck. Checking through my references and on line the clear photograph I can find of the ship in her final colour scheme matches the box art, This lead to two more issues, almost all of the lower row of portholes is missing, and also there appears to be an external degausing coil, not on the kit hull.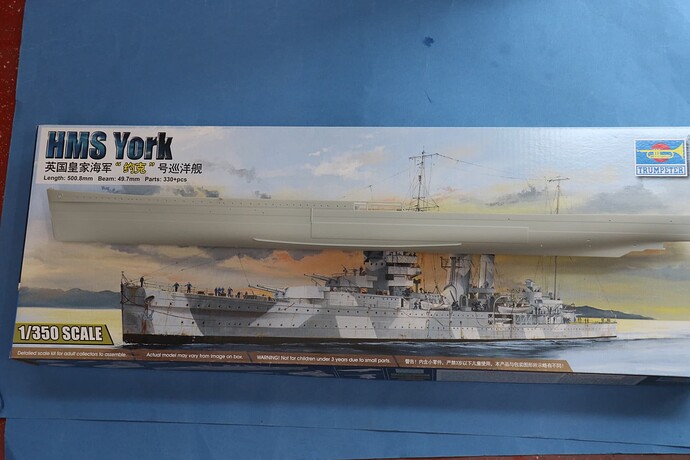 I have started drilling out the missing port holes, using a line of tape to get them lined up.(well nearly). I should have something in the spare etch for the degausing coil and I do have some spare quad 0.5".
More soon.
Cheers
Si