Great progress…looks very nice. Some nice detailing as well
Looks like a very nice kit with nice details.
Looking forward to see more
Thank you,
My plan is to paint the chassis in NATO black. The pod and the various boxes will be NATO green.
I still have to assemble the bumpers and the cabin, but these are assemblies that need a coat of paint. I'll assemble them as soon as it's cooler in my modelling room (this morning it was 25°C )
well my BMP-3 is almost finished. i still have to add the hatches and rear doors at the front and rear of the vehicle. as you can see i have started to build the diorama base for it.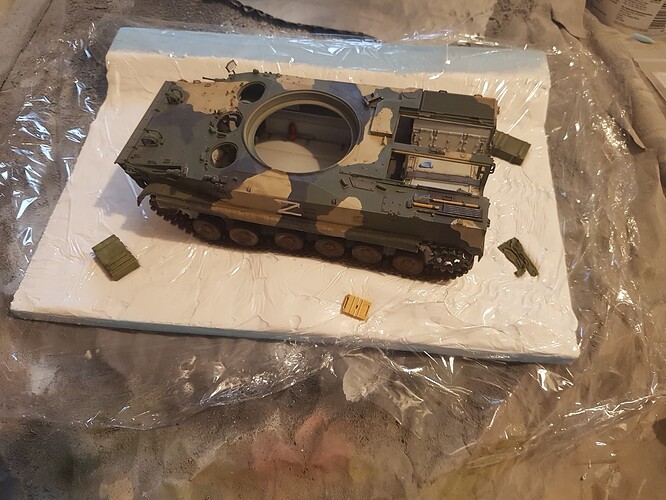 Looking good David… It's really come together well and it's a nice catchy paint scheme… Great job
Glad to see you back Stevie. Nice to see some paint going on her.
The hull painted and mounted to a base. Because the hull was warped (hogged) out of the box I had to attach it to a base. If it has to go on a base I might as well try for a water effect. The deck appears grey in the photo but IS deck blue

Great remedy for the warping. The seascape looks really good and well done … it will really set the whole thing off
Assembling it on the base rather than mounting it to the base afterwards. It's a PITA but I don't want to risk parts popping off when I pull the hull flat. More tomorrrow espcially a lot of tiny parts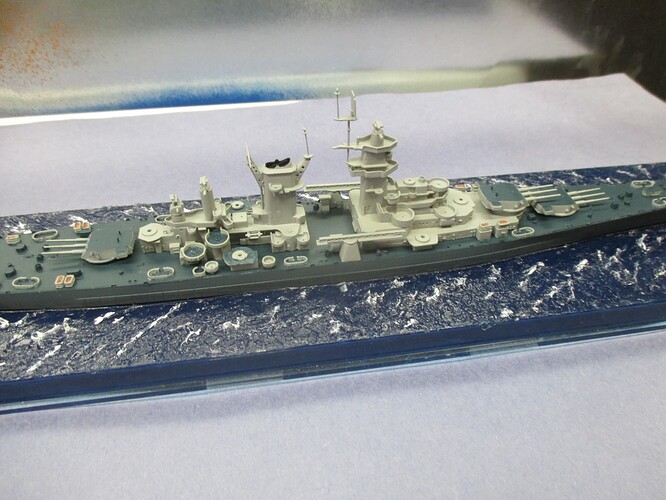 Putting the seaplanes together. I left the plane itself on the sprue while attaching the floats. The sprue acts like a handle. Sorry for the very poor photo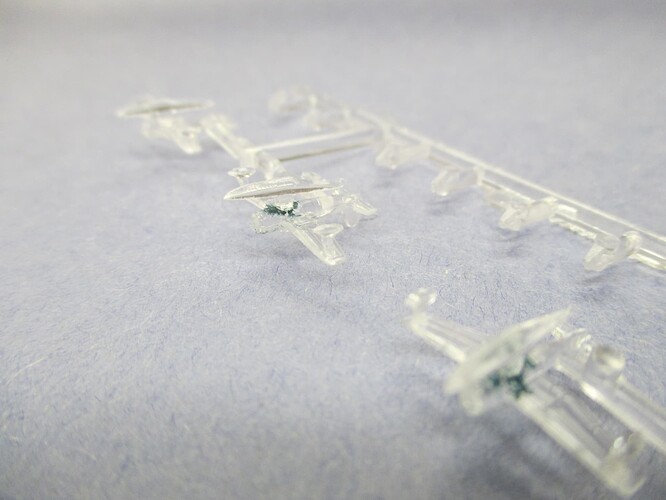 Wow, great little planes. A test for your eyes!
Super small … But will look great once done, painted and attached
optivisor required for sure
The Alaska is fully assembled and DONE. I wasn't really happy with the Seahawks (wings to thick etc) and the decals for the insgnias were way to small so I found some that look better in my spares box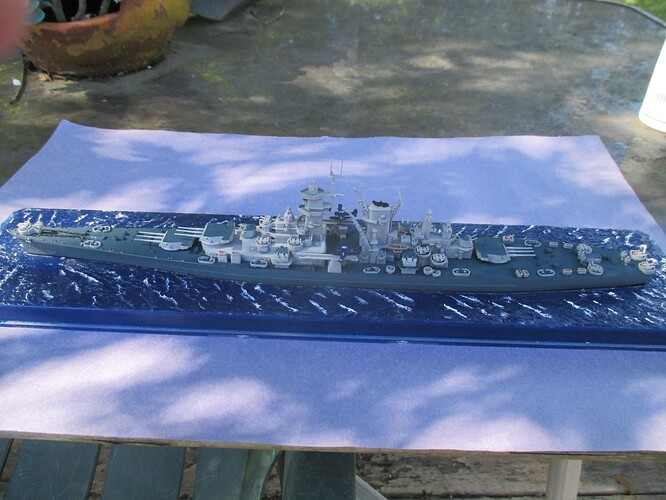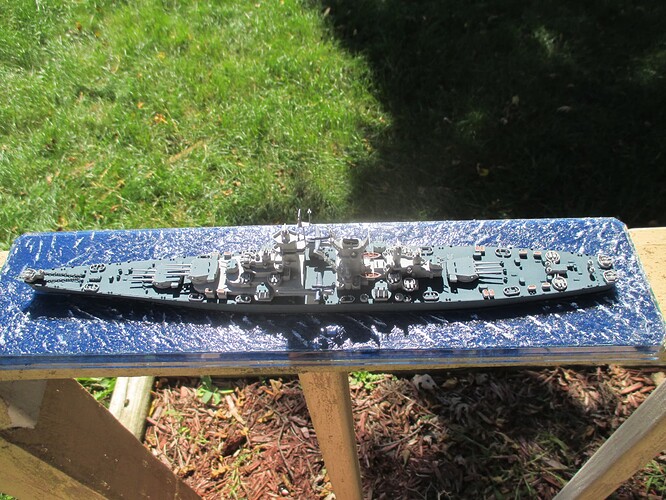 and in it's case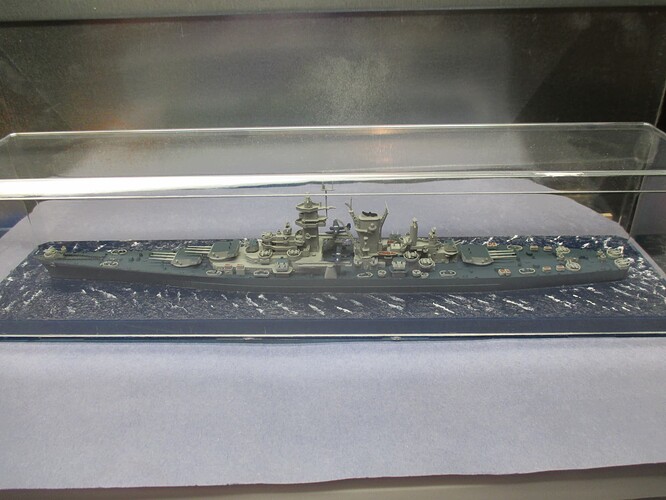 Quick update with who has completed with some great builds so far.
JohnnyCh01
@Canmedic - Don
@TacFireGuru - Michael
@Igor_Bobanovic - Igor x 2
@Cookie - Gaz
@McRunty - Rory.
@steviecee - Stevie
@Mead93
Keep up the great work guys
You have done a great job with this Stevie, it really looks the part. Paint work looks nice all over and you can imagine her steaming through the seas. The case is very nice, was that custom made ? Great work and a job well done.
Thanks for the compliment. I've tried to make other water bases but this is the first one I'm happy with.
The case is from Hobby Lobby. They have a variety of sizes and they are not expensive.
Great build, Stevie. Also great looking base.